Ribera del Duero Wine Region in Spain – which wineries to visit in 2021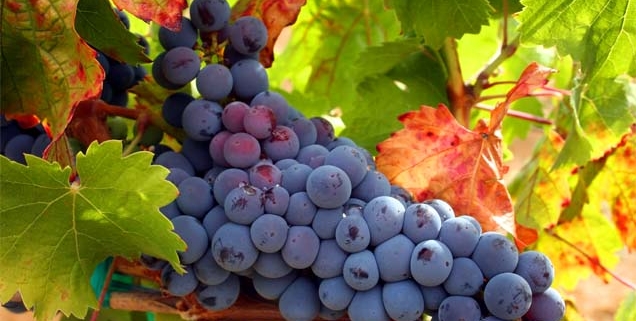 It's coming around to that time of year again, when grapes will be harvested and some excellent Spanish wines will be made! Harvest season in Ribera del Duero lasts anywhere between mid-September and end of October depending on the terroir and grape varietal.
Have you ever thought about visiting the iconic Ribera del Duero wine region of Spain? Just over two hours' drive from Madrid; a visit to historic Ribera del Duero is well-worth a short trip if you are coming to Spain's capital. If among discovering Spanish history and culture, you would also like to include some fantastic wine tastings; the Ribera del Duero Golden Mile has some prestigious wineries to visit! Read our personal Ribera del Duero wine region travel tips on the best Ribera del Duero wineries to visit. If you prefer to enjoy the comfort of having it all organized for you, just drop us a line and we will happily assist! Or have a look at our sample Ribera del Duero wine tours to get inspired!
The famous Ribera del Duero Golden Mile
The heart of this Spanish wine region, between Tudela de Duero and Peñafiel is known to wine lovers as the Golden Mile; due to the number of prestigious Ribera del Duero wineries to be found beside the river Duero. Despite being known as the Ribera del Duero Golden Mile, the road is in fact 40 kilometres long, but along this route you can find the truly stand-out Ribera del Duero wineries; also some of the best wineries in Spain.
Ribera del Duero was the first to open up the red wine-making potential of the Duero Valley, and has grown to rival Rioja in terms of prestige and reputation; providing a welcome diversity at the top end of the Spanish wine spectrum.  The success of Ribera del Duero wine is due to the Tempranillo grape, which is used almost exclusively by Ribera del Duero wineries; producing reds with various ageing credentials and rosés. The main focus in Ribera del Duero wine region is oak aged red wines of a very high calibre which are capable of ageing well, for many years to come.
Ribera del Duero wineries well-worth a visit
When it comes to visiting Ribera del Duero wine region, there are many options for some incredible wine tastings. Read our list below as to which are the best Ribera del Duero wineries to visit (and of course, have a tasting!)
The Abadía Retuerta Ribera del Duero winery is located at the center of this privileged winegrowing area, The Golden Mile, where Spain's most prestigious brands of wine are created. Abadía Retuerta owns over 200 hectares of vineyard and is one of Spain's most modern and cutting edge wineries. The winery is presided over by a spectacular XII Century abbey that houses one of the world's most exclusive hotels. Abadía Retuerta's exceptional wines are the fruit of the excellent maturity obtained along the unique terroir created by the Duero River and the valley's extreme climatic conditions.
Emilio Moro Ribera del Duero winery is a family-owned cellar which has been making wine for over 120 years. The family owns 144 acres of vines in Pesquera de Duero, looking over the Duero River from an elevation of 700 metres. The 3rd generation Moro; Emilio, started working in the winery with his father at the age of 14. In the 1980's Emilio had a meeting with his four children and they decided to increase the commercial end of Emilio Moro winery, by planting new vines and grafting the centenarian grapes onto the young ones.  Thus, in 1989 when Emilio Moro winery was finally a reality, they launched their first wine. Nowadays Emilio Moro winery owns 173 acres where they grow their indigenous grapes, Tempranillo or Tinto Fino, and have also extended their cellar.
Cepa 21 Ribera del Duero winery came  into being nearly 20 years ago, when José Moro and siblings; the third generation of the family wine cellar of Emilio Moro, started up an ambitious project that would set up the basis of modern winemaking in Ribera del Duero. Cepa 21's original objective was to produce, using Tempranillo grapes as the main ingredient; wines that were based on winemaking tradition but according to modern trends. The building of Cepa 21 Ribera del Duero winery is worth a look-at in itself, for its avant-garde and sustainably-leaning architecture.
Vega Sicilia is a Ribera del Duero winery that has a story which goes back to 1864, when a Basque entrepreneur named Eloy Lecanda moved to Valbuena de Duero in Valladolid province and set up a winery. Today, Vega Sicilia's vineyards cover around 985 hectares. Eloy Lecanda was a pioneer, deciding to plant new types of grape, such as cabernet sauvignon, malbec, and pinot noir. In 1982 the Vega Sicilia winery was bought by the Alvarez family, who have strengthened the myth surrounding the terroir of this Ribera del Duero winery, by producing some of the best wines not only in Spain, but the world.
Alión is a Ribera del Duero winery which is a spin-off of Vega Sicilia winery, a mere 15 kilometres away from its parent company; born in 1989. The idea behind Alión was to create modern Ribera del Duero wines with less extended ageing times, and to produce a single, widely available red. Production stands around 300,000 bottles per annum and Alión wines are 100% Tempranillo aged in new French oak. The Alion winery owns 100 acres of vineyards, but also sources grapes from 120 acres grown by Vega Sicilia and several other local growers.
Dominio de Pingus is a Ribera del Duero winery by Dane Peter Sisseck who arrived in Castilla-León in the 1980s to become technical director at Hacienda Monasterio. As he settled there he decided to launch his own project so he scouted the Ribera del Duero region and surrounds for vines. Today, the Ribera del Duero winery of Domino de Pingus produces 5,000 bottles annually, from a total of only 12 acres. Situated in the town of Quintanilla de Onésimo, Dominio de Pingus Ribera del Duero winery is a modest but well-equipped cellar, and controls wine production via its own laboratory. 

Hacienda Monasterio  is a Ribera del Duero winery located between Pesquera and Valbuena del Duero along the Golden Mile. At the helm of the winery are Peter Sisseck and Carlos de la Fuente. The winery focuses on organic viticulture primarily to encourage the connection with the environment, respecting the laws of nature. Committed agricultural practices are carried out, without the use of herbicides, pesticides or chemical fertilizers, taking care of the environment and its landscape. Hacienda Monasterio is set in an estate of 160 hectares, of which 78 are planted with vineyards. The current Hacienda Monasterio wine cellar was designed by the french architect Philippe Maziéres, who had previously worked for other prestigious wine cellars.
The Ribera del Duero winery of Pago de Carraovejas, was an idea born in 1973, when founder José María Ruiz, represented Spain in the 'First World Sommelier Contest'. His dream was to own his own winery and restaurant, so he studied and trained in winemaking. By 1987 he could finally create a winery, together with a group of wine lovers from Segovia. The place they decided on was the slopes of Carraovejas, in Peñafiel, ideal for making Ribera del Duero wines. The first vintage of Pago de Carraovejas was made from 70,000 kilos of grapes grown on the first 62 acres under production. Today Pago de Carraovejas winery owns vineyards covering 570 acres.
If reading about these fantastic wineries has made you want to visit the Ribera del Duero wine region, why not take a look at some of the food and wine tours we offer? We can include Ribera del Duero wine tastings and winery visits; whether you are looking for a Wine Connoisseur Tour or a weekend away from the charms of Madrid. With over 25 years' working in Spain, Gourmand Breaks creates private and high-end wine, culinary and cultural experiences – with emphasis on the personal touch. We understand that everyone's idea of the 'perfect' package is unique, which is why we work with you to customize your own unforgettable experience!
If you want to know the current travel situation in Europe, we are here to offer travel advice, always keeping your best interests in mind. Just drop us a line: [email protected] and we will provide all the pertinent information.
https://www.gourmandbreaks.com/wp-content/uploads/tempranillo-grape.jpg
424
636
admin
https://www.gourmandbreaks.com/wp-content/uploads/GourmandBreaks_v12.png
admin
2021-08-26 14:19:00
2022-01-12 14:04:26
Ribera del Duero Wine Region in Spain – which wineries to visit in 2021