Seville Orange Marmalade – Traditional Recipe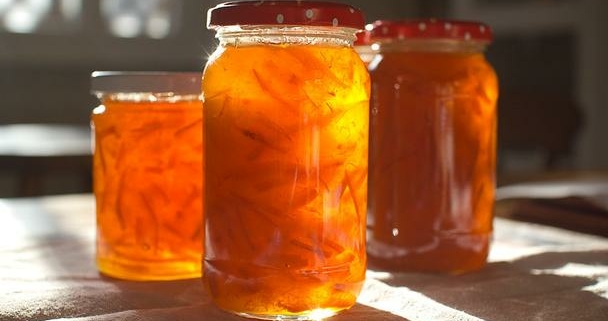 Seville Orange Marmalade is considered the finest type of marmalade, not only in Great Britain but worldwide!  There is a saying that Sevillanos are so amazed that the British actually want to use their bitter oranges to make marmalade that they reckon the pith is secretly used to make gunpowder!
Seville's orange scented patios and courtyards are thanks to the tens of thousands of orange trees apparent in this Andalucian city.  But, it's better to not bite into one, when you visit Seville, as you will see how bitter they really are and why  these oranges are not destined for the fruit bowl on the kitchen table! 
Ingredients for Seville Orange Marmalade recipe:
1 dozen oranges
2 lemons
2 liters of water
2-3 kilos of sugar (or to taste)
6 jars
Method for Seville Orange Marmalade recipe:
Wash the fruit, cut in half, scoop out the pulp and set the skins aside.
Put the pulp in a pan and add 1/3 of the water.
Finely slice the fruit skins, put in another pan and add the remaining water.Boil both pans for one hour then leave to cool.
Once cooled, stretch cheesecloth over the pot with the boiled pulp and drain for 2 to 3 hours. Remove the cheesecloth, discard the pulp and let the remains stand overnight.
Next day, combine the two mixtures (the drained pulp and the sliced skins), boil and add the sugar. Stir constantly and add a dash of salt, if you like. Cook the mixture until it is thick enough, ladle into the sterilized jars and seal immediately.
NOTE: To sterilize the jars – Wash the jars in hot, soapy water, rinse and then sterilize in the oven at 140C for half an hour before filling.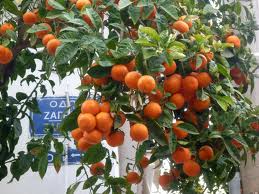 Join us on a personalized private tour of Spain, like the Majestic Madrid and Authentic Andalusia Tour, to experience the sights and delights of Southern Spain with the orange scented patios of Seville, Romantic Ronda, Grand Granada and Curios Cordoba!

https://www.gourmandbreaks.com/wp-content/uploads/Seville-Marmalade.jpg
344
608
admin
https://www.gourmandbreaks.com/wp-content/uploads/GourmandBreaks_v12.png
admin
2014-04-15 14:05:16
2020-11-17 15:32:59
Seville Orange Marmalade – Traditional Recipe