What to expect when travelling to reopened Italy in 2021?

One cannot hear the word 'Italy' without thinking of delicious food, beautiful villages and jovial people who are always ready to engage with you. Despite a difficult lockdown which last all the way through winter, now that Europe has opened its borders, Italy too is ready to breathe again and welcome visitors. If visiting Italy is on your radar for this year, read the information we've gathered below, which explains how you can travel as a Canadian or American resident, and what to expect when back in Il Bel Paese.
The latest update travel restrictions in Italy. Who can travel to Italy now?
As of today, August 23rd, fully-vaccinated American and Canadian citizens will be able to enter Italy as long as they have proof of vaccination, proof of recovery from Covid-19 within the past 6 months, or a negative Covid-19 swab test. All persons travelling to Italy from any foreign location are required to fill out the EU Digital Passenger Locator Form.
No quarantine is imposed on travellers arriving from EU Member States who are able to provide a pre-departure negative COVID-19 test, or a certificate of vaccination or recovery from COVID-19.
If arriving on a Covid-tested flight, you will still require proof of a negative PCR test 48 hours before boarding, then again at the airport and a third time on arrival in Italy.
At the airport, health assessments also take place, including a temperature check and visual examination as standard.
Before entering Italy, from any country of origin and for any travel reason, the digital European Passenger Locator Form (dPLF) must be compiled.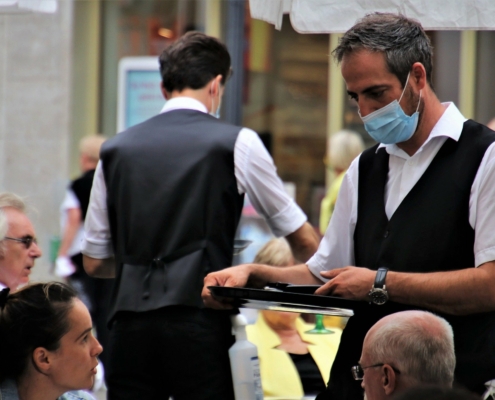 What's the Covid situation in Italy? What percentage of the population has been vaccinated in Italy?
The Italian government plans to vaccinate 80% of the population by the end of September 2021, so assuming everything continues as it has been recently, from October onwards Italy will be an incredibly Covid-safe place to travel to. As of today (August 23rd), 60% of Italy's population has currently been fully vaccinated.
What can visitors to Italy expect now? What restrictions are in place?
Due to Italy's state of emergency, deciding rules and restrictions are given over to regional governments. The country is currently divided into colored zones of red, orange, yellow and white, depending on infection rates, with red being high-risk to white being very low.
As of writing this article, all of Italy is considered a white zone (under 50 cases per 100,000 inhabitants) which means everything is open and life has more or less returned to normal.
Mask-wearing is still mandatory in public spaces (both indoor and outdoor) though the government is currently debating the likelihood of lifting the obligation to wear a mask when being outdoors: a decision should be made next week, hoping to allow outdoors to become fully mask-free as of July.
Social distancing of 1 metre should still be in place when people are not co-habiting.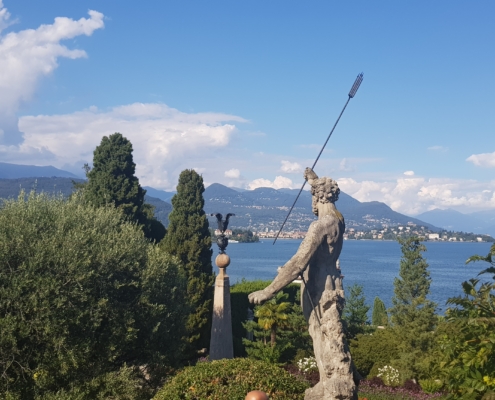 What is open in Italy now? Has life returned to normal? 
All bars and restaurants are open for indoor and outdoor seating, though no more than 4 people may sit at a table, unless they co-habit.
Shops are all open, though there are still limitations as to how many people may enter at any given time.
Museums and cultural institutions are open, but for weekend visits booking must be made one-two days in advance to prevent over-crowding.
On beaches, 1.5 metre distancing between groups must be upheld and mass continue to be enforced in common areas.
What to expect when returning to Canada and the US from a trip to Italy in 2021
All international arrivals into both Canada and the United States must provide proof of a laboratory-generated negative COVID-19 test no more than 72 hours before departure. The test must be a PCR test. There is currently no exception for those who have been vaccinated for COVID-19.
In Italy getting a COVID test is straightforward and the best way is to enquire at your hotel for your nearest pharmacy which offers the service.  Results are generally guaranteed in 24 to 36 hours. It's best to bring your passport to the appointment.
Useful links for travellers to Italy:
Americans
https://it.usembassy.gov/covid-19-information/
Canadians
https://travel.gc.ca/destinations/italy
https://www.gourmandbreaks.com/wp-content/uploads/AdobeStock_375007213-1-scaled.jpeg
1707
2560
admin
https://www.gourmandbreaks.com/wp-content/uploads/GourmandBreaks_v12.png
admin
2021-08-23 11:44:40
2021-08-25 13:44:08
What to expect when travelling to reopened Italy in 2021?