What to expect when travelling to reopened Spain in 2021?

June 7th was a special day for all of us in the travel business here in Spain – we officially re-opened our borders to fully vaccinated travelers, no matter where you come from in the world! In our case specifically, we're happy to welcome our Canadian and American visitors again. :-)
If you are thinking about a trip to Spain this year, we have included the most up-to-date and necessary information below. 
The latest update on Spain's travel restrictions. Who can travel to Spain now?
Travellers from anywhere in the world can enter Spain, as long as they have been fully vaccinated against COVID-19 14 days before their arrival. The only exceptions to this rule are India, Brazil and South Africa, who still need to undergo quarantine and Covid tests in varying degrees. For north American visitors to Spain, a negative Covid test isn't necessary, as long as you can prove you've been fully vaccinated by having your certificate with all the necessary information. 
At the airport, health assessments also take place, including a temperature check and visual examination as standard.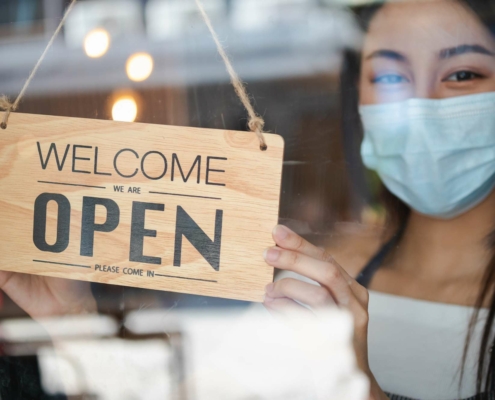 What's the Covid situation in Spain? What percentage of the population has been vaccinated in Spain?
The goal of the Spanish government is to immunize 70% of the population by the end of summer 2021, so assuming everything continues on the same trajectory as it has been recently, from September onwards Spain will be a very Covid-safe place to travel to. As of today August 23rd, 66% of Spain's population has currently been fully vaccinated.
What can visitors to Spain expect now? What restrictions are in place?
Despite Spain being open for tourism, you will notice once you arrive at the airport that absolutely everyone is wearing a mask. Though certain states in the US have decreed a mask isn't necessary if you've been vaccinated, in Spain it is still mandatory to wear a mask whenever you are within 2 metres of someone. Indoors you will still be required to wear a mask (unless eating or drinking). 
As of the 26th of June, mask-wearing will no longer be compulsory outdoors in Spain, so if you wish you can walk the streets mask-free.
There are also limitations on seating capacity at restaurants (around 50% depending on airflow capability) and on the beaches, because the 1.5m distance rule still applies in most of the regions.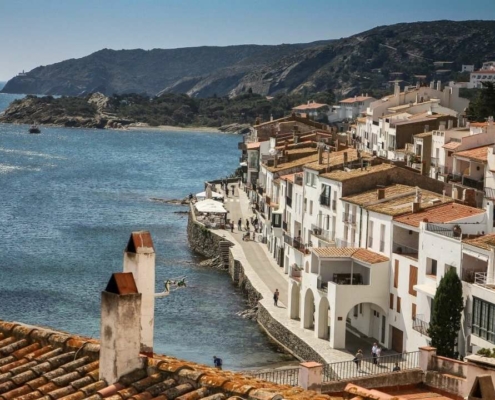 What is open in Spain now? Has life returned to normal? 
The upside to less visitors is that normally rammed places are much more civilized to visit! 
All cultural attractions such as museums and galleries are open across the country, but timed tickets for the busiest venues are in place, to ensure safe visiting. For example, Barcelona's iconic Sagrada Familia is only open Friday-Sunday from 9 a.m. to 3 p.m. and tickets must be purchased online. It is closed on weekdays at least until the end of August. 
Though there are less visitors to Spain, due to the hefty lockdowns within the country over the past year, Spaniards are eager to get outside and meet with friends and family when possible. This means that many of the best and most interesting restaurants are booked a few weeks in advance by locals. Due to Covid protocols, restaurant seating areas mean that tables are spread out, so seats are fewer than before – so if you have your heart set on trying a particular venue when you visit, don't forget to book!
Beaches throughout the country are being monitored for crowd conditions and beachgoers are required to keep 1.5 metres apart, to allow for a relaxed atmosphere.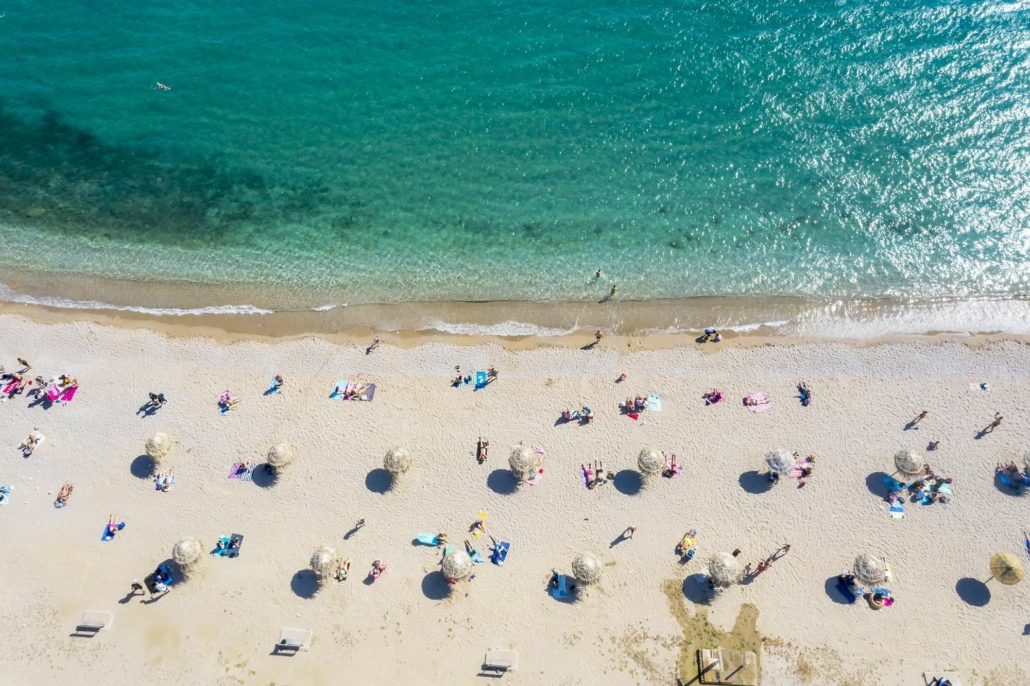 What to expect when returning to Canada and the US from a trip to Spain in 2021
All international arrivals into both Canada and the United States must provide proof of a laboratory-generated negative COVID-19 test no more than 72 hours before departure. The test must be a PCR test. There is currently no exception for those who have been vaccinated for COVID-19.
In Spain it is simple to get a COVID test,you just need to book your appointment online the day before.  Results are generally guaranteed in 24 to 36 hours. You can find a variety of private testing sites throughout Spain on the U.S. Embassy in Madrid's COVID testing locations list. It's best to bring your passport to the appointment and the cost is usually 80-100 Euros.
If you want to know the current travel situation in Europe, we are here to offer travel advice, always keeping your best interests in mind. Just drop us a line: [email protected] and we will provide all the pertinent information.
Useful links for travellers to Spain:
Americans
https://es.usembassy.gov/covid-19-information/
Canadians
https://www.gourmandbreaks.com/wp-content/uploads/AdobeStock_204342071-2-scaled.jpeg
1707
2560
admin
https://www.gourmandbreaks.com/wp-content/uploads/GourmandBreaks_v12.png
admin
2021-08-23 15:16:51
2022-01-12 14:07:09
What to expect when travelling to reopened Spain in 2021?