Girona – the Cathedral and Game of Thrones

American TV series "Game of Thrones" has taken the world by storm, and  part of the filming for its new Series 6 is taking place in Girona, Spain.   Ambling around the Old Town of Girona certainly can transport you back in time, or, with the correct props, into the fantasy world of one of the Kingdoms of Game of Thrones.
The Game of Thrones cast and crew are currently"decorating" and preparing to start filming next week in certain parts of the Old Town, the Medieval Jewish quarter if you will,  of Girona. Maybe not a great time for you to visit right now, as the filming of Game of Thrones continues into mid-September with many areas beng closed, but all year round Girona and it's old town are a great place to wander. At the heart of the intricate network of cobbled streets, towering above the Medieval Jewish quarter that winds around it, stands Girona Cathedral.
Girona Cathedral is a significant work of Gothic architecture since its construction began in the 11th century. Girona Cathedral's prominence especially rose in the 15th century when architects added what is still, today,  the largest Gothic nave in the world and the second largest nave overall, behind St. Peter's Basilica in Rome.
Inside Girona Cathedral there are several relics dating back to the 11th century as well as ancient saint shrines, an ivory throne made for King Charlemagne and the Tapestry of the Creation, a very rare surviving tapestry from the era depicting the creation of the world, months of the year and Biblical characters.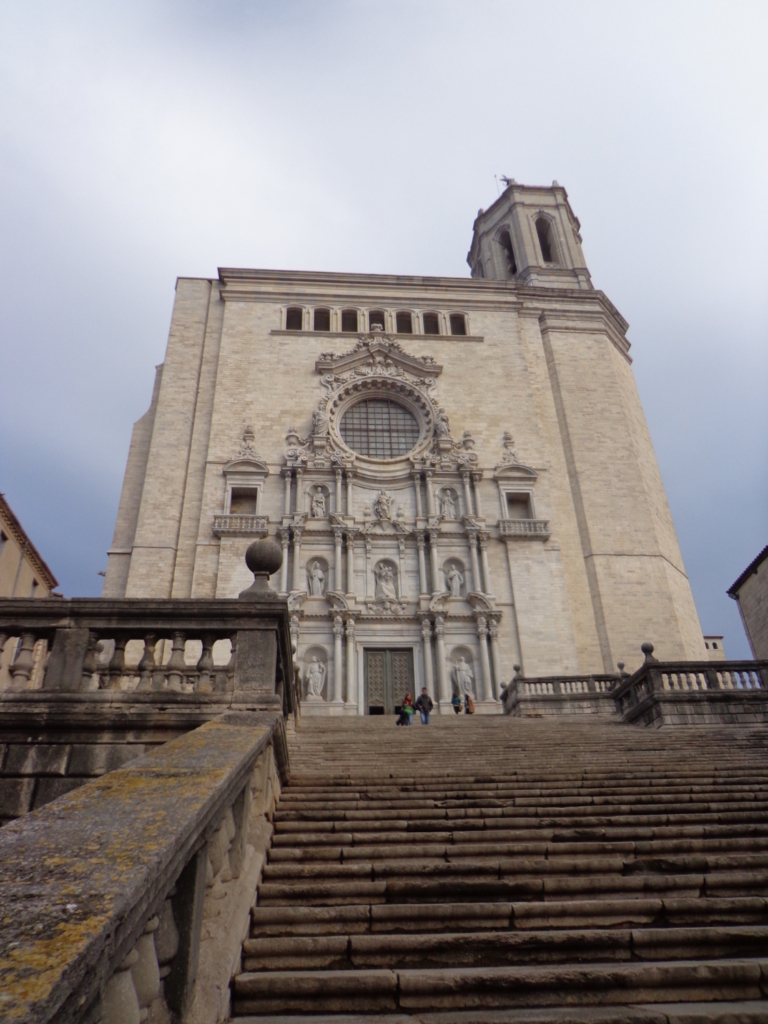 Curiously, Girona has not not only inspired the modern day Game of Thrones, the Cathedral inspired even Antoni Gaudi!  On the Apse façade of Gaudi's Sagrada Familia in Barcelona, the chapel of the Assumption will be built, dedicated to the Assumption of the Virgin, which is especially popular in Catalonia. This project is inspired by an existing one in Girona cathedral and includes the crown dedicated to the Virgin, the pillars that form the  structure and the curtains hanging from it, as well as the angels that are represented on the Girona model.
Explore the beautiful city of Girona on a private Gourmet, Wine and Cultural Tour of Spain like our Romantic Spain Luxury Private Tour which takes you within Girona cathedral's courtyard and the Roman walls behind it  – a beautifully peaceful journey through the history of Gothic art as well as visits to medieval villages, prestigious wineries and the chance to dine Michelin style.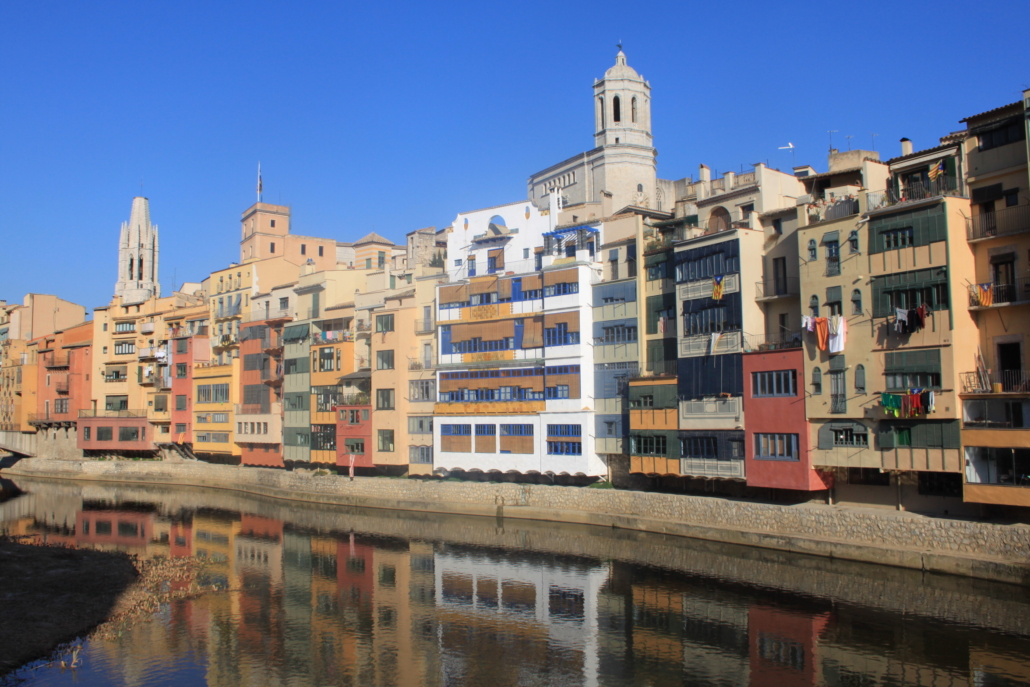 Read more about Girona on our blog post:  Girona, Spain – Little City, BIG heart
https://www.gourmandbreaks.com/wp-content/uploads/DSC08183.jpg
1500
1125
admin
https://www.gourmandbreaks.com/wp-content/uploads/GourmandBreaks_v12.png
admin
2015-08-27 11:15:46
2020-11-17 15:00:11
Girona – the Cathedral and Game of Thrones