Spanish Dreams – Review from Marilyn and Michael Mufson

We recently welcomed Michael and Marilyn Mufson to Spain on a fantastic Spanish Food, Wine and Cultural Tour to celebrate their 40 years of marriage!!!! Congratulations to a fantastic couple!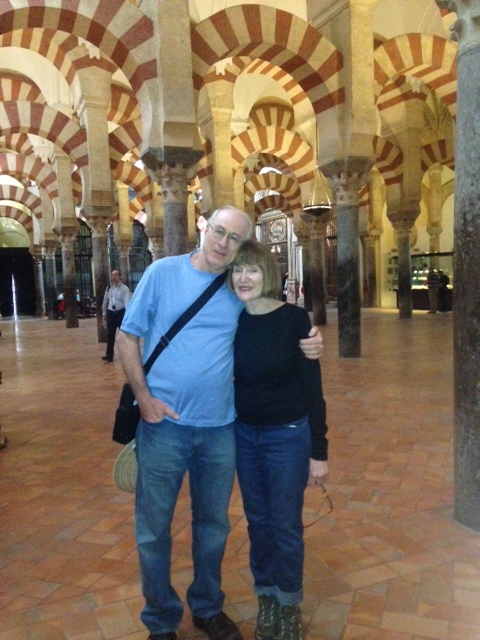 After their intense, yet fulfilling, 14 day vacation, Marilyn and Michael took the time to write to say thank you, and here are their words to us:
"This is a thank you note, and love letter, to Gourmand Breaks for designing the 40th anniversary trip of our dreams. Our expectations were very high, but Madrid and Andalusia, and your caring attention to detail, exceeded them! It was as close to a perfect vacation as we've ever had together, and we're talking 40 years!
First of all, we loved our guides – Olga, in Madrid: In addition to expertly guiding us through the magnificent El Prado Museum, she introduced us to sizzling prawns in garlic at Cervantes, which became our favorite tapas place! Paloma, in Seville, guided us through Bario Santa Cruz, and the Reales Alcazares. We easily fell in love with Seville. In Cordoba, we were introduced to Maria Jose, whose passion for her city and its history was infectious. We spent 5 1/2 hours with Maria. Obviously, we hated to say goodbye.
While in Seville, Gourmand Breaks arranged for us to see a thrilling Flamenco show. The dancers, musicians and singers were truly artists. Not to be missed!
We loved  all the hotels Gourmand Breaks selected for us. My favorite was in Granada. The room was stunning, but best of all was the lovely, private patio. Our first night, someone rang our bell at about 11. Enter a lovely young woman carrying a tray of delicious fruit. As if we weren't already charmed out of our minds! Downstairs, next to the restaurant, was a beautiful courtyard where we enjoyed relaxing and people watching. We ordered simple appetizers but out of the blue were treated to a five course feast straight from heaven. The best paella we've ever tasted, served with such panache! The wait staff were heavenly, too.
And then there was the patio/balcony in Ronda with a magnificent view of the white houses on the cliffs on the other side of the gorge. Breathtaking! And in Seville, the courtyard outside of our room where we spent enchanted evenings lounging on couches, dining on tapas and inhaling the scent of orange trees.
 In addition to our superb hotel meal in Granada, our favorite restaurants (suggested by Gourmand), were Viridiana and Alabaster, both in Madrid, both unforgettable.
 As a special treat, Gourmand arranged for us to see an opera, Pagliacci, at Teatro Zarzuela, upon our return to Madrid. Not only were the lead performers exceptional, the staging was outstanding, with circus performers such as jugglers and a man on stilts, all in colorful costumes. Fortunately, a small screen at the top of the proscenium provided English translations!
 It was great fun to be in an audience of local people, many of whom had brought their children along. I've never been an opera buff, but this trip may have converted me!
We will be talking about our Spain trip for years to come, and plan to do it again with our grown children and their families! We eagerly look forward to another brilliant vacation with Gourmand Breaks."
Michael and Marilyn, thank you so much for your kind words!  It was our pleasure to help organize your special vacation and we look forward to welcoming you again, maybe for anniversary number 41?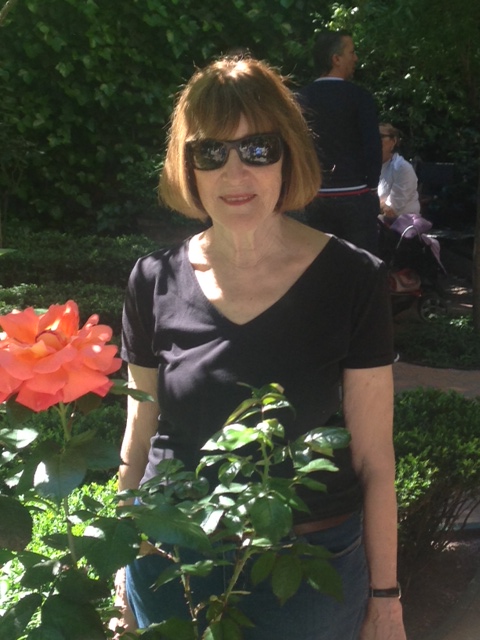 Marilyn Mufson was born in Los Angeles and grew up in Las Vegas, where Bugsy Siegel bounced her on his knee and gave her silver dollars for her piggy bank.  A writer and actress, Marilyn has performed  serious theater and she wrote and directed the show TIME PLAY. She has written extensively for print and theater and Neon Dreams, her debut full novel, was first published in 2010.
Michael and Marilyn started their 14 day private tour in Madrid then (by high speed train or chauffeur)  traveled to  Seville, Ronda, Granada and Cordoba, before returning to Madrid with a day out in Toledo.  Follow their footsteps to experience the culture, cuisine, heritage and monuments of all these fascinating places on a private tour such as our Majestic Madrid and Authentic Andalucia Private Tour.
https://www.gourmandbreaks.com/wp-content/uploads/Ronda-bridge.jpg
768
1024
admin
https://www.gourmandbreaks.com/wp-content/uploads/GourmandBreaks_v12.png
admin
2014-05-09 07:36:47
2020-11-17 15:26:08
Spanish Dreams – Review from Marilyn and Michael Mufson