San Sebastián – Food, Films and Fun!

Everyone loves the glitz and glamour of a Film Festival and even more in a beautiful city that lights up the sky! Spain is no exception and 'Lights! Camera! Action!' San Sebastián – Donostia – will host The 62nd San Sebastián Film Festival!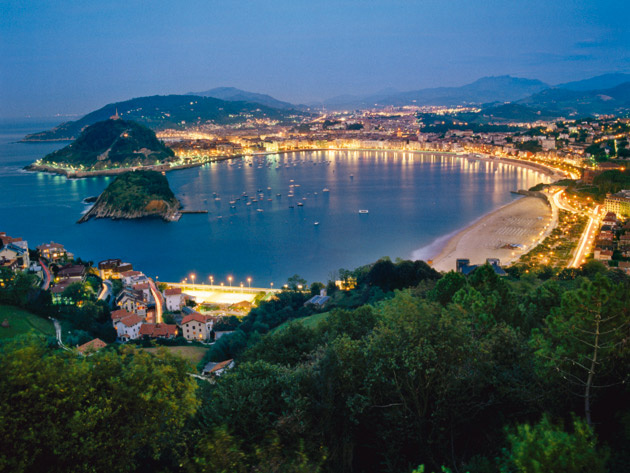 There are more International Film Festivals in the World than you may realize, but what about specifically in Europe? We, the general public, off the top of our heads can name the "biggies" like Cannes, France, one of the world's oldest, most influential and prestigious festivals – it came and went in May, or maybe Berlin, Germany, the 64th Festival came and went in February and obviously Venice, Italy.
The 71st Venice International Film Festival is in the Silver Screen's Eye right now!!  It is filling the airwaves, and print, with up to the minute movie and A-list celebrity news.  Cheek to cheek Hollywood stars are boat and gondola ridden in the fantastically isolated Venetian atomosphere until the end of next weekend.
But, what next? Where do the lights, camera and action go after Venice? and if we say Spain! What do you know?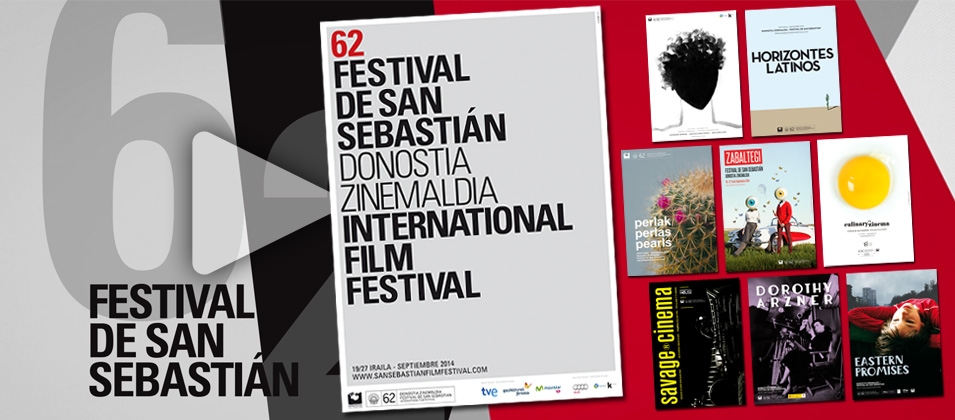 From the 19th to the 27th of September 2014 in San Sebastián – Donostia – all Hollywood shining stars and cinema going buffs eyes will be on Spain!!!  San Sebastian, or Donostia in the Euskera language, is in the Basque Country of Spain and is famous for it's 'La Concha' scalloped bay, great gastronomy, friendly people and leisurely pace.
The San Sebastián Film Festival was established in 1953 in San Sebastián (Donostia) in the Spanish Basque country. The Film Festival is a minor event in the film calendar compared to Venice, Cannes, Toronto and London, but still holds some clout and is celebrity A-List worthy. The San Sebastián Film Festival has seen attendance by many great actors and directors over the years such as Bette Davis, Elizabeth Taylor, Audrey Hepburn, Roman Polanski, Michael Douglas, Mel Gibson and Brad Pitt to name but a very few!  It has been acknowledged by the FIAPF (International Federation of Film Producers Associations) as an A category festival and considered one of the most important in Europe.
Next month, Denzel Washington will be opening the 62nd San Sebastián Film Festival with the European premiere of "The Equalizer", a film directed by Antoine Fuqua.  The actor and the director will be presenting the film at the festival on the 19th of September 2014.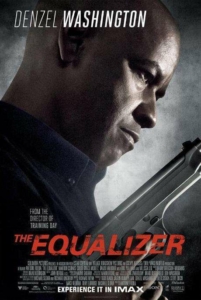 During the opening gala, of The San Sebastián Film Festival, the star of the film, Denzel Washington, will be presented with the Donostia Lifetime Achievement Award.  This prestigious prize is an honorary award given each year during The San Sebastián Film Festival to one or several actors and occasionally to directors.  Past winners include:  Gregory Peck (1986), Bette Davis (1989), Lauren Bacall (1992), Al Pacino (1996), Anthony Hopkins, Jeanne Moreau and John Malkovich (1998), Michael Caine and Robert de Niro (2000), Meryl Streep and Antonio Banderas (2008), Glenn Close (2011) and last years winners Hugh Jackman and Carmen Maura.
The San Sebastián Film Festival has seen many premiers over the years, such as "Melinda and Melinda" by Woody Allen and the European premier of "Star Wars" and also been paramount in the advancement of directors such as Polanski, Coppola and Almodóvar.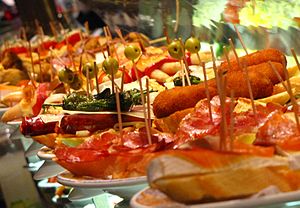 San Sebastián may glitter each September with Celebrities for the Film Festival but Michelin Stars shine brightly in and around the city all year with the likes of Akelarre ***, Arzak ***, Martín Berasategui *** and Mugaritz **.  But, away from the Michelin starred restaurants San Sebastián's  famous 'Pintxo' culture finds bars packed with tourists and locals as they hop for a bite from one bar to the next. San Sebastián is a culinary dream whenever you visit !!!
We're not going to lie to you – hotel rates are sky high during The San Sebastián Film Festival but if you're not bothered about snapping A-list celebs, then this Basque Country city is a great place to visit any time of year.  Enjoy San Sebastián's leisurely pace, friendly people and fantastic food on our Best of Barcelona and the Basque Country Gourmet Tour, you won't be disappointed!
https://www.gourmandbreaks.com/wp-content/uploads/ss-ff.jpg
420
955
admin
https://www.gourmandbreaks.com/wp-content/uploads/GourmandBreaks_v12.png
admin
2014-08-29 08:34:49
2020-11-17 15:27:26
San Sebastián – Food, Films and Fun!