The Day of Sant Jordi (Saint George) in Catalonia,Spain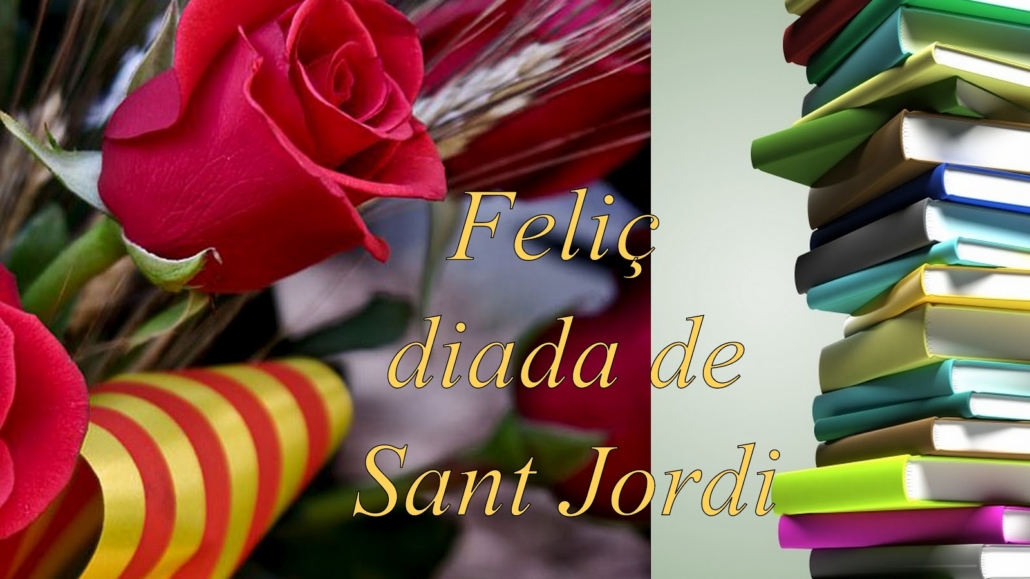 La Diada de Sant Jordi, also known as el dia de la rosa (The Day of the Rose) or el dia del llibre (The Day of the Book) is a Catalan holiday celebrated on April 23 similar to Valentine's Day with some unique twists that show the ancient practice of this day. The main event is the exchange of gifts between sweethearts, loved ones and respected ones. Historically, men gave women roses, and women gave men a book to celebrate the occasion—"a rose for love and a book forever." In modern times, the mutual exchange of books is customary though husbands and lovers still give a red rose to their wife or girlfriend. Roses have been associated with the day of Sant Jordi since medieval times, but the giving of books is a more recent tradition. In 1923, a bookseller started to promote the holiday as a way to honour the nearly simultaneous deaths of Miguel Cervantes and William Shakespeare on April 23, 1616. Barcelona is the publishing capital in both Catalan and the Spanish language and this heady one-two punch of love and literacy was quickly adopted.
On Barcelona's most visited street, La Rambla, and all over Catalonia, thousands of stands of roses and makeshift bookstalls are hastily set up for the Day of Sant Jordi. By the end of the day, some four million roses and 800,000 books would have been purchased in the name of love. You will be hard-pressed to find a woman without a rose in hand, and half of the total yearly book sales in Catalonia take place on this occasion.
The sardana, the national dance of Catalonia, will be performed throughout the day of Sant Jordi in the Plaça Sant Jaume. in Barcelona and in most of the town squares throughout Catalonia.   Many book stores and cafes host readings by authors (including 24-hour marathon readings of Cervantes' "Don Quixote") and as well there will be a variety of street performers and musicians on hand to add a romantic feel to nearly every public square and plaza.
Additionally, April 23 is one day of the year when the Palau de la Generalitat, Barcelona's principal government building, is open to the public. Inside this Gothic architectural masterpiece there are  huge displays of roses created to honour Saint George.
Catalonia has exported this tradition of the book and the rose to the rest of the world. In 1995, the UNESCO adopted April 23 as World Book and Copyright Day.
If you would like to come to Spain to experience the Day of Sant Jordi-why not let us Customize a Private Tour for you-including making the most of the festivities and of course experiencing the best of Spanish food, wine and culture.
https://www.gourmandbreaks.com/wp-content/uploads/Saint-George-festivity-in-Catalonia.jpg
900
1600
admin
https://www.gourmandbreaks.com/wp-content/uploads/GourmandBreaks_v12.png
admin
2013-04-16 03:34:48
2020-10-22 08:57:09
The Day of Sant Jordi (Saint George) in Catalonia,Spain