San Sebastián Gastronomika 2011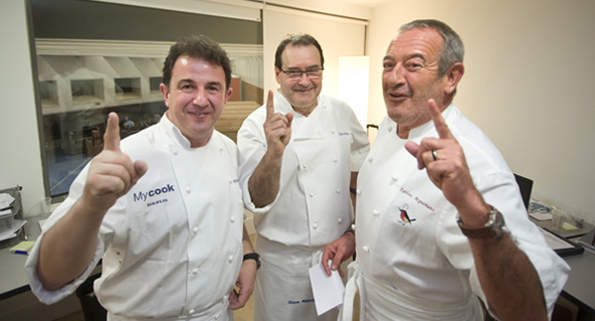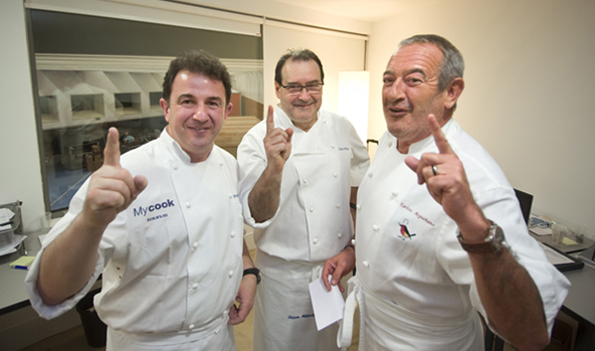 Various individuals from the wine and hospitality sectors including Ferran Centelles of El Bulli and Josep Roca of El Celler de Can Roca will give talks on "wine production and enjoyment as part of the culinary experience" at the international culinary congress, San Sebastián Gastronomika 2011 – commencing Monday, 21 November.   The conference, which will be held in the Palacio Kursaal, San Sebastian is packed with talent, speakers and exhibitors. In 2011 the conference salutes new colors, new cuisines, the newest culinary sensations, looking out towards three great Latin American countries: Brazil, Mexico and Peru.
The latest edition of San Sebastián Gastronomika is divided into two sections: the ALTA congress, where international representatives from the haute cuisine sector will share opinions on the latest culinary trends and experiences from their own establishments; and OFF Gastronomika, the parallel congress focusing on dining and wine. In addition, the international congress aims to offer those companies taking part its 'Espacio Marketing', a dedicated exhibition space for businesses to forge trade links, which includes a reserved area to showcase some of the very best Spanish wines.
The list of speakers at the OFF Gastronomika congress, which in addition to conferences also boasts a series of tastings programmed from 21st to 23rd November, includes professionals from the Spanish wine industry such as Raúl Bobet, managing director at Bodegas Torres, Agustín García, oenologist at Bodegas Tajinaste, and Agustín Santolaya, managing director at Bodegas Roda. Some of the representatives from the haute cuisine sector include such well-known individuals as Juli Soler of El Bulli, Carme Ruscalleda of Restaurante Sant Pau, and Claude Troisgros of the Olympe Restaurant in Río de Janeiro.
As well as hosting talks and tastings, San Sebastian Gastronomika will also host the Official Best Spanish Sommelier Competition 2011 for yet another year, in which the winners from the competitions held in every Spanish province will compete in an event where they will have to face challenges such as identifying products in blind tastings, carrying out guided tastings, or detecting errors on a menu.
San Sebastian Gastronomika – Basque Country Savour has been committed to innovation from the very first year. In 2011 they are taking things a step further and after the success of last year, focussing strongly on offering tastings during the sessions. This is a unique format not offered by similar events around the world, which will allow those attending to taste, in real time, the creations that the chefs are demonstrating in the Palacio Kursaal Auditorium.
45 of the chefs taking part in Alta Gastronomika will offer a total of 14,000 tastings over the three days of this professional event as a result of which the Auditorium will be turned into the largest restaurant in the world, with a live food service to include the great dishes of 2011.   Examples will include :
Spanish Chef Joan Roca, Celler de Can Roca Restaurant (Girona) – Truffle Brioche
Spanish Chef Pedro Subijana, Akelarre Restaurant (San Sebastian) – Edible Papers
Spanish Chefs Juan Mari and Elena Arzak, Arzak Restaurant (San Sebastian) – Grilled lemons
Spanish Chef Martin Berasategui, Berasategui Restaurant (Lasarte) – Wild salmon with liquid cucumber and chives with red fruits and radishes
San Sebastian is currently  home to some of greatest gastronomy in the world. If you would like to explore the culinary world of San Sebastian , whether it be eating and drinking your way around one of the infinite number of tapas bars or dining in one of the many Michelin starred restaurants, we offer unforgettable private guided tours of San Sebastian and the Basque country 
https://www.gourmandbreaks.com/wp-content/uploads/gastronomica.jpg
351
595
admin
https://www.gourmandbreaks.com/wp-content/uploads/GourmandBreaks_v12.png
admin
2011-11-08 08:24:15
2020-11-17 15:27:53
San Sebastián Gastronomika 2011