What to expect when travelling to reopened Portugal in 2021?

Portugal is a country which punches well above its weight culturally for its very small size! This country of pristine beaches, quaint villages and fantastic wineries is once again ready to welcome American and Canadian vistors through its doors! If you have been dreaming of visiting Portugal soon, read the information we've gathered below, which explains how you can travel as a Canadian or American resident, and what to expect when travelling to Portugal in 2021.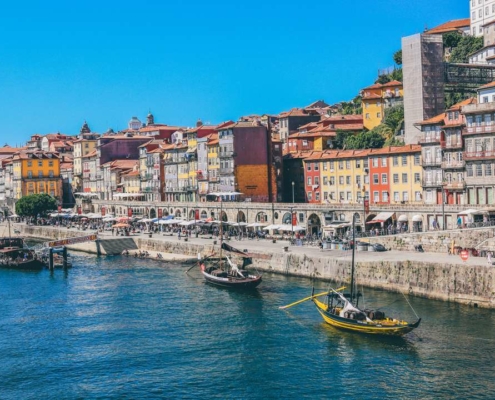 The latest update travel restrictions in Portugal. Who can travel to Portugal now?
As of June 15th, non-essential travel is permitted to mainland Portugal for Canadian and US residents, as long as you have proof of a negative Covid-19 test performed in the 72 hours prior to boarding. This doesn't change if you are fully vaccinated. You must have your test certificate with you. 
Failure to present a COVID-19 test at the airport upon arrival in Portugal is a violation resulting in fines from 300€ to 800€.
Visitors must also fill in a form from the Health Authorities – Passenger Locator Card – available at https://portugalcleanandsafe.pt/en/passenger-locator-card.
At the airport, health assessments also take place, including a temperature check and visual examination as standard.
What's the Covid situation in Portugal? What percentage of the population has been vaccinated in Portugal?
As of today (June 21st) 25% of Portugal's population has been fully vaccinated. The country is thus getting closer to reaching the defined goal of having 70% of the population vaccinated with at least one dose by the month of August. 
At the time of writing this article Lisbon has just had a 3-day travel ban imposed on its borders due to a growing number of the Coronavirus Delta variant taking place.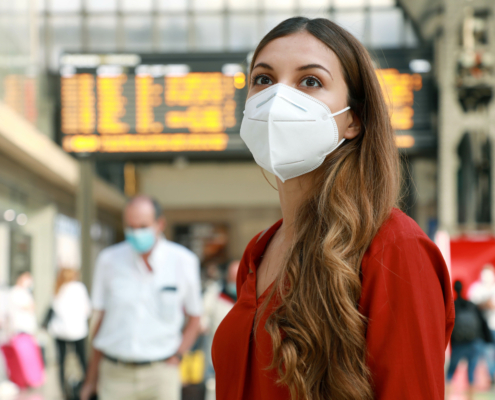 What can visitors to Portugal expect now? What restrictions are in place?
Like much of Europe, Portugal struggled with case number over the winter and spring, resulting in a Situation of Calamity, which will be in force until June 27th. 
Mask wearing is mandatory in enclosed public spaces and anywhere where social distancing of 1.5-2 metres cannot be maintained. 
Social distancing of 2 metres should still be in place when people are not co-habiting. 
What is open in Portugal now? Has life returned to normal? 
Life has almost returned to normal in Portugal, with very few restrictions on public gatherings still in place.
Cafes and restaurants are limited to groups of 6 inside and 10 outside and curfew is until midnight. Alcoholic beverages can only be sold until 8pm in all establishments. 
Masks must be worn in enclosed public spaces such as public transport, shops or museums. Shops and indoor markets are open, though the rule of thumb is one client per 4m2, and of course a mask is mandatory in crowded spaces.
Museums and cultural institutions are opened with normal hours, but a 50% restriction on visitor numbers.
On beaches, a 2 metre distancing between groups should be observed.
What to expect when returning to Canada and the US from a trip to Portugal in 2021
All international arrivals into both Canada and the United States must provide proof of a laboratory-generated negative COVID-19 test no more than 72 hours before departure. The test must be a PCR test. There is currently no exception for those who have been vaccinated for COVID-19.
In Portugal the best way to get a Covid-19 test is in one of the hospitals and clinics included in the Portugal Health Passport, all of which provide you personalized support in your language. The results for the tests may be obtained in 72 hours or less. More information is available at [email protected]. Results are generally guaranteed in 24 to 36 hours. It's best to bring your passport to the appointment. 
If you want to know the current travel situation in Europe, we are here to offer travel advice, always keeping your best interests in mind. Just drop us a line: [email protected] and we will provide all the pertinent information.
Useful links for travellers to Portugal:
Americans
https://pt.usembassy.gov/covid-19-information/
Canadians
https://www.gourmandbreaks.com/wp-content/uploads/douro-valley-from-jornal-hardmusica-Copy.jpg
1080
1920
admin
https://www.gourmandbreaks.com/wp-content/uploads/GourmandBreaks_v12.png
admin
2021-06-21 13:33:13
2022-01-12 14:08:10
What to expect when travelling to reopened Portugal in 2021?