Spain is the proud home of some great Art Museums, from the Spectacular Guggenheim Museum in Bilbao to the Famous El Prado Museum in Madrid.  Here's a quick look at just some of the exclusive temporary exhibitions on at the moment and permanent collections around Spain:
Guggenheim – Bilbao
Yoko Ono. Half-A-Wind Show — A Retrospective (through to September 1st)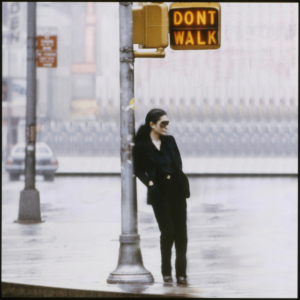 Featuring nearly 200 works divided into several thematic sections, including installations, objects, films, drawings, photographs, text, audio, and documentation of past performances, presents a comprehensive overview of the manifold output of this pioneering conceptual and performance artist. Ideas, rather than materials, are the main component of her work. Many of those ideas are poetic, absurd, and utopian, while others are specific and practical. Some are transformed into objects, while others remain immaterial. Her work frequently reflects the artist's sense of humor as well as her pronounced socio-critical attitude.
El Prado – Madrid
Evil vanishes. Egusquiza and Wagner´s Parsifal (through to September 7th)
The Museum takes part in the events to mark the 200th anniversary of the birth of Richard Wagner with an exhibition of works created by the painter Rogelio de Egusquiza inspired by Wagner's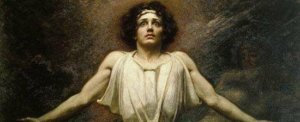 last opera, Parsifal.
Egusquiza was an established artist when he first met Wagner in 1879, whom he already admired and followed. He was the only Spanish artist to establish a first-hand relationship with the composer, albeit of a sporadic, respectful nature. This acquaintanceship completely transformed Egusquiza's artistic concerns and from then on he focused on the iconography of the composer's works. Over the years and in an almost obsessive manner Egusquiza produced drawings, prints and paintings of the characters from Parsifal, Wagner's last opera, which the composer conceived as an allegory of human salvation.
Picasso Museum – Barcelona
Post – Picasso. Contemporary Reactions (through to June 29th)

This temporary exhibition examines the responses of contemporary artists to the life and work of Pablo Picasso during the forty years since his death, in which his significance for contemporary artists has been controversial. It addresses the question of whether Picasso continues to be important for contemporary art and considers the variety of ways in which artists are engaging his art.
Salvador Dali Theatre-Museum – Figueres
The Collection.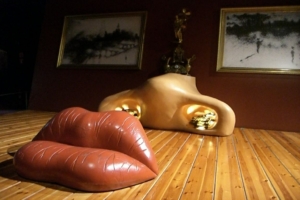 The Gala-Dalí Foundation manages various collections of works by Salvador Dalí, a unique compilation in terms of quantity, scope and depth. The entire collection is composed of thousands of objects dating from all the different periods of Dalí's life, and more than 4,000 works of art reflecting an enormous diversity of techniques, materials and media: paintings, drawings, sculptures, engravings, installations, jewelry, holograms, photography and so on. A large proportion of the work is permanently on show at the Dalí Theatre-Museum, whilst another part appears in temporary exhibitions in the museum itself and at other World wide locations.
Museo de Bellas Artes de Sevilla – Seville
The Prado doesn't own all the great Spanish art in the country. Located in the early-17th-century convent of La Merced, this museum is famous for its works by such Spanish masters as Valdés Leal, Zurbarán, and Murillo. Spain's Golden Age is best exemplified by Murillo's monumental Immaculate Conception and Zurbarán's Apotheosis of St. Thomas Aquinas.
Thyssen-Bornemisza – Madrid
Madrid's acquisition of this treasure trove of art in the 1980s was one of the greatest coups in European art history. Amassed by a central European collector beginning around 1920, and formerly displayed in Lugano, Switzerland, its 700 canvases, with works by artists ranging from El Greco to Picasso, are arranged in chronological order. This fantastic collection rivals the legendary holdings of the Queen of England herself.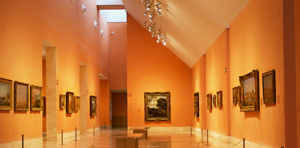 Museum of Santa Cruz – Toledo
The Santa Cruz used to be a hospital and it was built in 1494. The construction did not take too much time and the result was quite ordinary. The only attractive detail was the cross formed by the four buildings together with the hospital. Now accommodating the biggest collection of paintings by El Greco in the World, here you will also find a very good collection of Spanish painters, with the paintings by El Greco being displayed in a separate hall just for them.
Pablo Picasso Museum – Malaga
This museum became Picasso's dream come true as he always wanted to see his paintings exhibited in his native city. 233 works by the great master include paintings, sculptures and ceramics. Over 200 pieces were transferred to the museum by Picasso's relatives, his daughter-in-law Christina and grandson Bernard, from their private collections. The combined price of all works in the Picasso museum reach up to several-hundred-million euros. The genuine pearl of the museum is the portrait of the artist's first spouse, Olga Khokhlova, who was the Russian ballet dancer.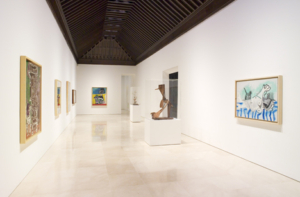 Join us on a fantastic Food, Wine and Cultural Tour of Spain to appreciate great Art, Gourmet Food and Fine Wines. Our Highlights of Spain Luxury Tour takes in Barcelona, Seville, Toledo and Madrid, but we can add The Basque Country if you don't want to miss the Guggenheim Museum as all our tours are exclusively private.
https://www.gourmandbreaks.com/wp-content/uploads/Dali-Theatre-Museum-Figueres.jpg
768
1152
admin
https://www.gourmandbreaks.com/wp-content/uploads/GourmandBreaks_v12.png
admin
2014-03-21 13:52:58
2020-11-18 17:00:39
Art Exhibitions in Spain