Kosher Wine in Spain – Celler de Capçanes – Close to Barcelona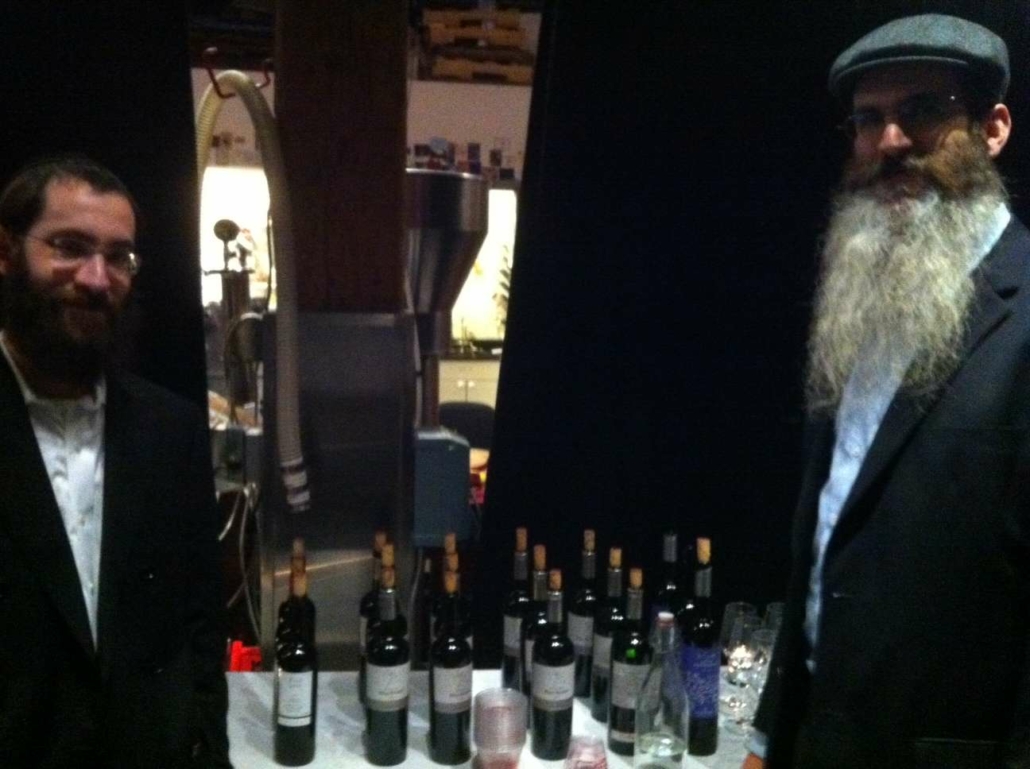 The history of Judaism in Spain dates back to Roman times, while some research even suggests that
they may have inhabited the country earlier than the 3rd century. You may not be aware that  Spanish Jews were one of the largest Jewish communities worldwide, living peacefully under both Muslim and Christian rule until the year 1492 when  Isabel and Ferdinand expelled them during the inquisition.
Experience the enduring Jewish heritage that Spain offers, on one of our private tours like our Jewish Heritage Tour of Spain including Barcelona, Girona, Besalu, Seville, Cordoba, Toledo and Madrid.  Or, you could  combine Spain with Portugal and SW France on the same private tour to discover more of the Iberian Peninsula Jewry, a history which is one of both glory and tragedy.
Currently,  there are approximately 40,000 Jews living in Spain, and of that very healthy percentage, there is clearly a strong contingent of wine aficionados!
Capçanes winery in Montsant, is the very first winery in Spain to produce a Kosher wine in the 20th century, although Kosher wine has been in existence since 636 AD in Israel and may have been in Spain prior to Capçanes innovative move to commence making Kosher wine.
Capçanes dates back to the 19th century and was one of the many victims of the grape vine infection Phylloxera in Spain. Almost totally wiped out and under resourced, it was some time before in 1933 five families joined forces to create the co-operative of Capçanes. Over the years the co-operative grew steadily until 1995 when a Jewish family from Barcelona requested that they make the first Kosher wine in Spain and times truly changed for Capçanes. It meant the installation of new equipment allowing the winemakers to identify, isolate and vinify under controlled "Lo Mebushal" conditions, small parcels of quality fruit."  Subsequently, the Peraj Ha'abib (Flor de Primavera or Spring Flower) was the wine that placed Capçanes on the map worldwide.
What is Kosher Wine?
According to the practice known as orla, the grapes of new vines cannot be used for winemaking until the fourth year of planting.
No other fruits or vegetables may be grown in between the rows of the vines (kalai hakerem)
After the first harvest, the field must lie fallow every seventh year. Each of these sabbatical years is known as shnat shmita.
From the onset of the harvest, only kosher tools and storage facilities may be used in the winemaking process, and all of the winemaking equipment must be cleaned [sometimes up to 7 times with hot water] to be certain that no foreign objects remain in the equipment or vats.
From the moment the grapes reach the winery, only Sabbath observant [male] Jews are allowed to come in contact with the wine.
All of the materials (e.g. yeasts) used in the production and clarification of the wines must be certified as kosher.
A symbolic amount of wine, representing the tithe (truma vama'aser) once paid to the Temple in Jerusalem must be poured away from the tanks or barrels in which the wine is being made.
A Kosher wine proves to be a challenge to any winemaker. The winemaker may not have any contact with his wine other than through the Rabbi. Which means, that if the winemaker at Capçanes wants to check on his wine, he must ask the Rabbi to come in from Barcelona and take out a sample for him to both see and taste.
Peraj Ha'abib is made with 35% Cabernet Sauvignon, 35% Garnatxa Negra and 30% Samsó and aged for 12 months in new and one year old, Kosher French oak barrels. The wine is incredibly dark in color with a fabulous black cherry, chocolate and floral nose, worthy of accolades.
The 16,000 bottles of kosher wine produced each year represent only about 5 percent of Capçanes' production but attract most of the attention. The wine is exported to the United States and Israel, mostly, but it also finds its way to small Jewish communities in Europe and Mexico.
Capçanes has three extremely knowledgeable winemakers, each of whom is dedicated to a specific area and together they bring their talents to their business. Angel Teixido is the most experienced and is in charge of the vineyard control. Francesc Perello coordinates bottling and wine analysis and Jürgen Wagner composes and styles the blends.
We only have good comments to make about their excellent customer-oriented philosophy, not to mention the superb quality of their wine!
If you would like to learn more about Kosher wines, then why not include a visit while you're staying in Barcelona to this prestigious winery which produces some of the most well-known Kosher Wines, with a tour of the facilities, followed by a tasting of their best Kosher wines.
We cover many wine regions and you could too on your custom-built tour itinerary with Gourmand Breaks. Here are just some of our Sample Wine Tour Itineraries in Spain, Portugal and SW France.
https://www.gourmandbreaks.com/wp-content/uploads/celler-de-capçanes-kosher-wine.jpg
968
1296
admin
https://www.gourmandbreaks.com/wp-content/uploads/GourmandBreaks_v12.png
admin
2017-10-25 03:48:39
2020-11-17 14:20:32
Kosher Wine in Spain – Celler de Capçanes – Close to Barcelona