MICHELIN * RESTAURANTS Spain & Portugal 2018 – FULL LIST

The NEW Michelin Guide for Spain and Portugal 2018 has been presented and this year offers a total of 218 Michelin Starred Restaurants in Spain and Portugal 2018! That's a lot of fine dining! Experience Michelin starred Restaurant dining opportunities throughout Spain and Portugal on one of our Private Gourmet and Culinary Tours.
Here's the COMPLETE full list of all 218 Michelin Starred Restaurants in Spain and Portugal for 2018: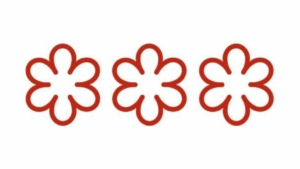 *** ALL 11 Michelin 3* Restaurants in Spain 2018 (none in Portugal)
NEW: ABaC, Jordi Cruz (Barcelona)
NEW: Aponiente, Angel Leon (El Puerto de Santa María, Cádiz)
Akelarre, Pedro Subijana (Guipúzcoa)
Arzak, Juan Mari and Elena Arzak (Guipúzcoa)
Azurmendi, Eneko Atxa (Larrabetzu, Vizcaya)
Diverxo, David Muñoz (Madrid)
El Celler de Can Roca, Joan Roca (Girona)
Lasarte, Martin Berasategui (Barcelona)
Martín Berasategui, Martín Berasategui (Guipúzcoa)
Quique Dacosta, Quique Dacosta (Dénia, Alicante)
Sant Pau, Carme Ruscalleda (Barcelona) UPDATE: CLOSED IN October 2018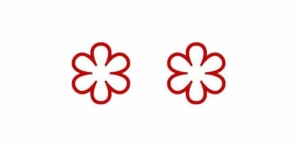 ** ALL 30 Michelin 2* Restaurants Spain and Portugal 2018  … 25 in Spain/ 5 in Portugal
SPAIN:
NEW: Cabaña Buenavista (El Palmar, Murcia)
NEW: Coque (Madrid) regains its stars after moving location
NEW: Dos Cielos (Barcelona)
NEW: Disfrutar (Barcelona)
NEW: Maralba (Almansa, Albacete)
Dani García (Málaga)
Casa Marcial (Asturias)
Zaranda (Mallorca)
M.B. by Martín Berasategui (Santa Cruz de Tenerife)
Annua (San Vicente de la Barquera, Cantabria)
Cenador de Amós (Villaverde de Pontones)
Enoteca (Barcelona)
Moments (Barcelona)
Miramar (Llançà, Girona)
Les Cols (Olot, Girona)
Atrio (Cáceres)
El Club Allard (Madrid)
DSTAgE (Madrid)
Ramón Freixa (Madrid)
Santceloni (Madrid)
La Terraza del Casino (Madrid)
Mugaritz (Guipuzcoa)
El Portal (La Rioja)
L´Escaleta (Cocentaina, Alicante)
BonAmb (Xàbia, Alicante)
PORTUGAL:
Vila Joya (Albufeira)
Ocean (Armaçao de Pêra)
Belcanto (Lisbon)
Il Gallo d´Oro (Funchal, Madeira)
The Yeatman (Vila Nova de Gaia, Porto)

*ALL 177 Michelin 1* Restaurants Spain and Portugal 2018
As there are so many, 159 in Spain and 18 in Portugal, you will find these by region:
 SPAIN:
 ANDALUCÍA
NEW: Alevante (Chiclana de la Frontera / Novo Sancti Petri, Cádiz)
NEW: Bardal (Ronda, Málaga)
Kabuki Raw (Casares, Málaga)
Choco (Córdoba)
Noor (Córdoba)
La Costa (El Ejido, Almería)
Sollo (Fuengirola, Málaga)
Acánthum (Huelva)
José Carlos García (Málaga)
El Lago (Marbella, Málaga)
Messina (Marbella, Málaga)
Skina (Marbella, Málaga)
Alejandro (Roquetas de Mar, Almería)
Abantal (Sevilla)
ARAGON
Lillas Pastia (Huesca)
Tatau Bistro (Huesca)
Las Torres (Huesca)
Hospedería El Batán (Tramacastilla, Teruel)
La Prensa (Zaragoza)
ASTURIAS
El Corral del Indianu (Arriondas, Asturias)
Auga (Gijón)
La Salgar (Gijón)
El Retiro (Asturias)
Casa Gerardo (Prendes, Asturias)
Arbidel (Ribadesella)
Real Balneario (Salinas, Asturias)
BALEARIC ISLES
Andreu Genestra (Mallorca)
Bou (Sa Coma, Mallorca)
Es Racó d'es Teix (Deiá, Mallorca)
Adrián Quetglas (Palma)
Marc Fosh (Palma de Mallorca)
Es Fum (Palmanova, Mallorca)
Jardín (Port d'Alcúdia, Mallorca)
Argos (Port de Pollença, Mallorca)
BASQUE COUNTRY
NEW: Amelia (Donostia, San Sebastián)
NEW: Eneko (Larrabetzu, Vizcaya)
Boroa (Amorebieta, Vizcaya)
Etxebarri (Axpe, Vizcaya)
Etxanobe (Bilbao)
Mina (Bilbao, Vizcaya)
Nerua (Bilbao,Vizcaya)
Zarate (Bilbao)
Zortziko (Bilbao)
Kokotxa (San Sebastián)
Mirador de Ulía (San Sebastián)
Marqués de Riscal (Elciego, Álava)
Andra Mari (Galdácano, Vizcaya)
Elkano (Guipúzcoa)
Alameda (Fuenterrabía, Guipúzcoa)
Zuberoa (Oyarzun, Guipúzcoa)
Zaldarián (Vitoria)
CANARY ISLES
NEW: Nub (Tenerife, Santa Cruz de Tenerife)
Abama Kabuki (Guía de Isora, Santa Cruz de Tenerife)
El Rincón de Juan Carlos (Los Gigantes, Tenerife)
Kazan (Tenerife)
CANTABRIA
NEW: La Bicicleta (Hoznayo, Cantabria)
Solana (Ampuero, Cantabria)
El Nuevo Molino (Puente Arce, Santander)
El Serbal (Santander)
CASTILLA LA MANCHA
NEW: El Doncel (Sigüenza, Castilla-La Mancha)
El Bohío (Illescas, Toledo)
El Carmen de Montesión (Toledo)
Tierra (Toledo)
CASTILLE – LEÓN
NEW: Trigo (Valladolid)
El Ermitaño (Benavente, Zamora)
Cobo Vintage (Burgos)
Cocinandos (León)
La Botica (Valladolid)
La Lobita (Soria)
Víctor Gutiérrez (Salamanca)
Refectorio (Valladolid)
Villena (Segovia)
Baluarte (Soria)
CATALONIA
NEW: Caelis (Barcelona): regains its star after moving location
NEW: Enigma (Barcelona)
NEW: Castell Peralada (Peralada, Girona)
Les Magnòlies (Arbúcies, Girona)
Ca l´Arpa (Banyoles, Girona)
Alkimia (Barcelona)
Angle (Barcelona)
Cinc Sentits (Barcelona)
Dos Palillos (Barcelona)
Gaig (Barcelona)
Hisop (Barcelona)
Hofmann (Barcelona)
Hoja Santa (Barcelona)
Koy Shunka (Barcelona)
Nectari (Barcelona)
Pakta (Barcelona)
Roca Moo (Barcelona)
Tickets (Barcelona)
Via Veneto (Barcelona)
Xerta (Barcelona)
Lluerna (Santa Coloma de Gramanet, Barcelona)
La Boscana (Bellvís)
Can Jubany (Calldetenes, Barcelona)
Can Bosch (Cambrils, Tarragona)
Rincón de Diego (Cambrils, Tarragona)
Emporium (Castelló d'Empuries, Girona)
Estany Clar (Cercs, Barcelona)
Bo.Tic (Corsà, Girona)
Malena (Lleida)
Massana (Girona)
La Fonda Xesc (Gombrén, Girona)
Casamar (Llafranc, Girona)
Els Tinars (Llagostera, Girona)
Tresmacarrons (El Masnou, Barcelona)
Sala (Olost, Barcelona)
Els Brancs (Platja de Canyelles Petites, Girona)
Els Casals (Sagás, Barcelona)
L'Ó (Sant Fruitós de Bages, Barcelona)
Fogony (Sort, Lleida)
La Cuina de San Simon (Tossa de Mar, Girona)
L´Antic Molí (Ulldecona)
Les Moles (Tarragona)
Ca l'Enric (La Val de Vianya, Girona)
Villa Retiro (Xerta, Tarragona)
GALICIA
Yayo Daporta (Cambados, Pontevedra)
Alborada (La Coruña)
Árbore da Veira (A Coruña)
Culler de Pau (Pontevedra)
As Garzas (Malpica de Bergantiños, La Coruña)
Nova (Ourense)
Solla (Poio, Pontevedra)
Pepe Vieira Camiño da Serpe (Raxo, Pontevedra)
Retiro da Costiña (Santa Comba, La Coruña)
Casa Marcelo (Santiago)
Maruja Limón (Vigo)
LA RIOJA
NEW: Kiro Sushi (Logroño, La Rioja)
Venta Moncalvillo (Daroca de Rioja, La Rioja)
MADRID
NEW: La Candela Restò (Madrid)
NEW: Cebo (Madrid)
El Invernadero (Collado Mediano, Madrid)
Álbora (Madrid)
A´Barra (Madrid)
La Cabra (Madrid)
Gaytán (Madrid)
Kabuki (Madrid)
Kabuki Wellington (Madrid)
Lúa (Madrid)
Punto MX (Madrid)
Montia (Madrid)
Chirón (Valdemoro, Madrid)
NAVARRA
Europa (Pamplona)
Rodero (Pamplona)
El Molino de Urdániz (Urdaitz, Navarra)
VALENCIAN COMMUNITY
NEW: Sucede (Valencia)
NEW: Audrey´s by Rafa Soler (Calp, Alicante)
NEW: El Rodat (Xàbia)
Monastrell (Alacant)
Raúl Resino (Benicarló)
Casa Manolo (Valencia)
La Finca (Elche, Alicante)
Casa Pepa (Ondaira, Alicante)
Sents (Ontinyent)
El Poblet (Valencia)
Ricard Camarena (València)
Riff (Valencia)
Cal Paradís (Vall d´Alba, Castellón)
 PORTUGAL:
NEW: Gusto (Almancil, Portugal)
NEW: Vista (Praia da Rocha, Portimão, Portugal)
São Gabriel (Almancil, Portugal)
Henrique Leis (Almancil, Portugal)
Bon Bon (Carvoeiro, Portugal)
Willie´s (Quarteira, Portugal)
Pedro Lemos (Porto, Portugal)
Fortaleza do Guincho (Cascais, Portugal)
Eleven (Lisbon, Portugal)
Feitoria (Lisbon, Portugal)
Largo do Paço (Amarante, Portugal)
Casa de Chá da Boa Nova (Leça da Palmeira, Portugal)
Alma (Lisbon, Portugal)
Loco (Lisbon, Portugal)
Willian (Madeira/Funchal, Portugal)
L´And Vineyards (Montemor-o-Novo, Portugal)
Antiqvvm (Porto, Portugal)
Lab by Sergi Arola (Sintra, Portugal)
Lost Michelin Stars   
As always it's not all good news and 3 restaurants have lost their stars so will not appear in the Michelin Guide for Spain and Portugal 2018.
 Céleri, in Barcelona, was only awarded the Michelin 1 * for the 2017 guide but they are closed and due to relocate so the star has been removed.
A Estación, Cambre (A Coruña): Closed
Capritx, Terrasa (Barcelona): Closed
https://www.gourmandbreaks.com/wp-content/uploads/1528125923.jpg
630
1297
admin
https://www.gourmandbreaks.com/wp-content/uploads/GourmandBreaks_v12.png
admin
2017-11-23 11:29:06
2021-01-22 12:22:24
MICHELIN * RESTAURANTS Spain & Portugal 2018 – FULL LIST