Michelin stars Spain 2015- ARZAK restaurant by Juan Mari Arzak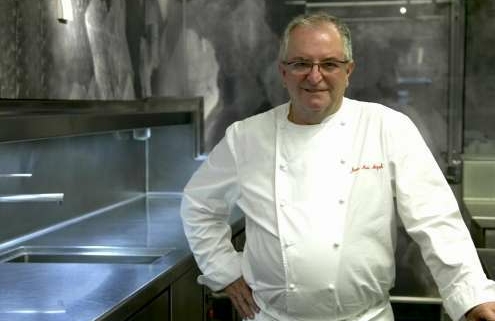 The Michelin Guide to Spain and Portugal 2015 is fast approaching and we'll keep you updated with the results of the Michelin Starred Restaurants in Spain for 2015! In the meantime, over the next few days we'll be showcasing some of the Best Michelin starred Chefs in Spain, if not the World, with our own Pre-Michelin Guide Restaurants 2015 SuperChef Series by Gourmand Breaks – An insight into the world of some of the current Michelin 3 star and Michelin 2 star chefs in Spain!
Previously, we showcased Michelin 3 star chefs Martín Berasategui, Carme Ruscalleda, Quique Dacosta and David Muñoz  as well as Michelin 2 star chefs Paco Pérez, Andoni Luis Aduritz  and Jordi Cruz.  In no particular order, today a Michelin 3 Starred chef considered the master chef of the New Basque Cuisine:
Juan Mari Arzak– Proudly heads long standing Michelin 3 star restaurant Arzak and is a highly respected and influential Basque chef and forefather of the New Basque Cuisine.  To be enjoyed on one of our Private Food, Wine and Cultural Tours :)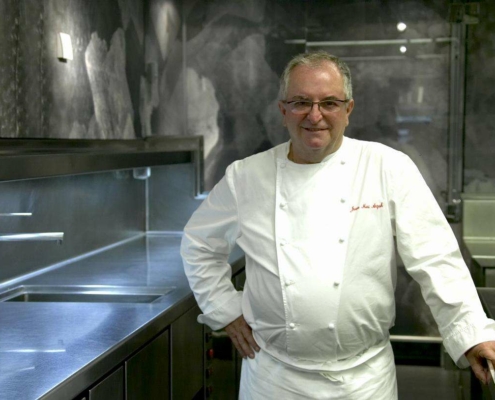 Juan Mari Arzak was born in 1942 in San Sebastián. As a boy, he helped out at his grandparent's restaurant which his parents, and subsequently he, took over.  His real interest, however, in the eculinary world came when he studied  hotel and restaurant management in Madrid.  After Juan Mari Arzak then completed his compulsory military stint he returned to the family restaurant and began training as a chef, where he was made responsible for roasting meat.
Arzak restaurant, as it is known today,  was origanally built in 1897 by Juan Mari Arzak's grandparents and was a popular bar renowned for serving wine of dubious quality to the locals. When his parents took over  it was transformed into a restaurant serving traditional San Sebastián recipes and gained a reputation for refinement and quality.
In 1966 Juan Mari Arzak began to work in the restaurant alongside his Mother (his father had died in 1951). He began experimenting with modern gastronomy and the restaurant began to evolve.  A year later, his wife, Maite Espina, also joined the restaurant and began transforming the front-of-house operations. By 1974, they had had two children, Marta and Elena, and the restaurant had been awarded its first Michelin star. 3 years later Arzak restaurant was awarded it's 2nd Michelin Star and in 1989 Arzak restaurant was awarded it's status as a Michelin three star restaurant in Spain, a title it has held ever since.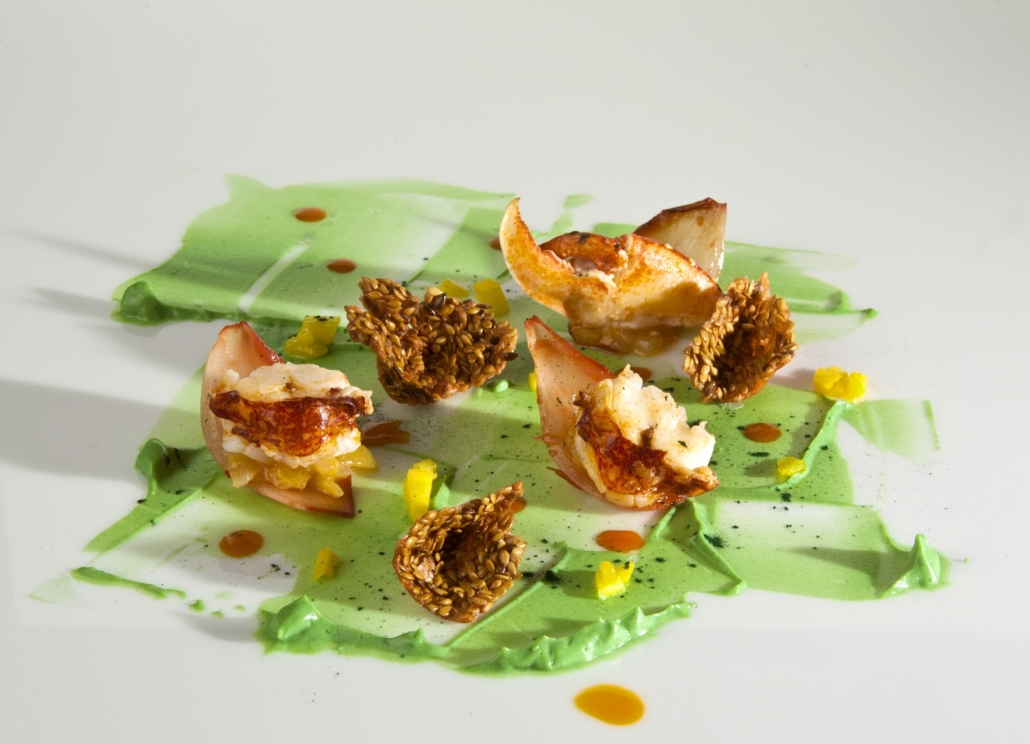 Juan Mari Arzak was determined to keep evolving his style and  in 1976  with his friend Pedro Subijana, and inspired by the work of Paul Bocuse, set off to Lyon to learn the secrets of Nouvelle cuisine. The trip proved invaluable and they set up a collaborative group that would form the foundations of the Basque nouvelle cuisine movement,  a Basque cuisine revolution if you will.  The group revived and improved traditional recipes by using moderm methods and innovative techniques. The goal was evolution although at the same time sticking to local tradition and the best quality regional ingredients. By the 1990's the New Basque Cuisine  spread worldwide.
Michelin 3 star restaurant Arzak has constantly featured in the acclaimed Restaurant Magazine World's Best 50 restaurants list where it appeared for the first 2 years in 22nd and 21st place respectively. For the last 9 years, Arzak restaurant has been placed in the Top 10 of this prestigious list and it's current position for 2014 is at Nº 8 (where it has not moved from since 2011).
Long-standing Michelin 3 star restaurant Arzak  is located in a residential area on one of the hills overlooking San Sebastián, a short drive from the town center.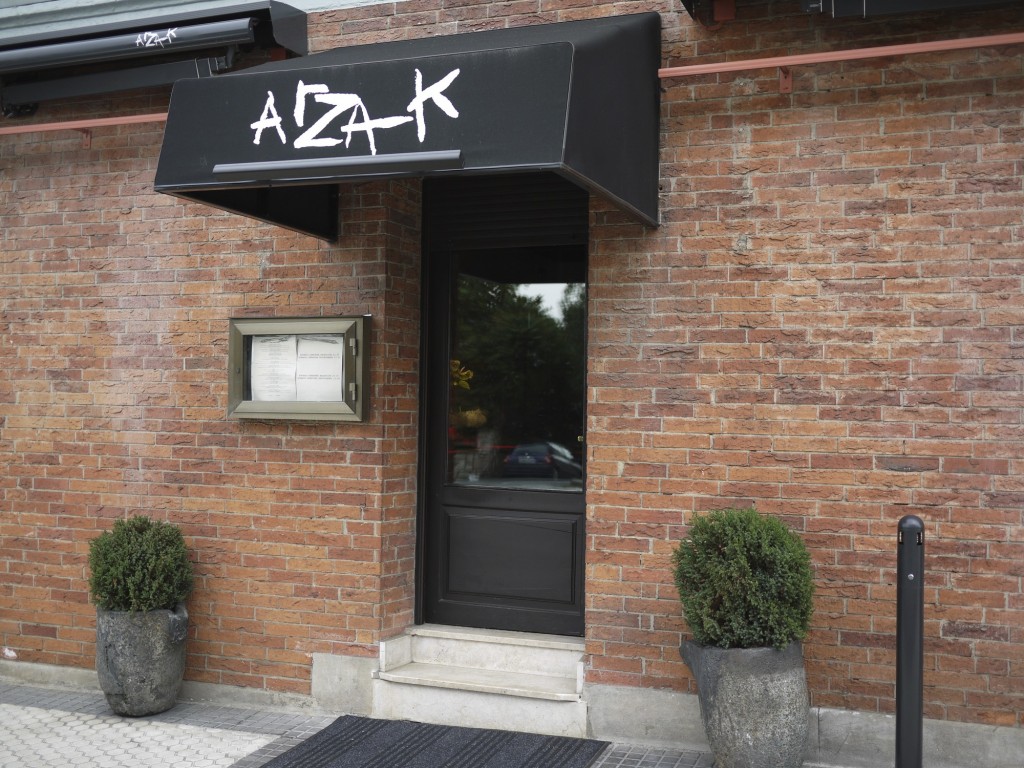 The long family tradition of Michelin 3 starred restaurant Arzak is set to live on, as his daughter, Elena joins him at Michelin 3 star restaurant Arzak. Elena Arzak is training under her father to take over the family restaurant.  Already an award winning chef she, Elena Arzak, won the "Veuve Clicquot World's Best Female Chef" at the "World's 50 Best Restaurant Awards 2012".
Also by Juan Mari and Elena Arzak
Ametsa with Arzak Instruction, London
This fine dining eatery brings the contemporary Basque country cooking to England. The restaurant is located at the Halkin Hotel in the Belgravia district of London and was awarded its first Michelin star in 2014.
With Spanish Chefs taking the World by storm, now is the time to visit Spain, home to 10% of the World's Best Restaurants and numerous Michelin starred Restaurants!  On one of our Private Food, Wine and Cultural Tours you can indulge in the Best Michelin Starred Restaurants in Spain.  Contact us for your personalized quote.
https://www.gourmandbreaks.com/wp-content/uploads/Juan-Mari-Arzak-495x400-1.jpg
400
495
admin
https://www.gourmandbreaks.com/wp-content/uploads/GourmandBreaks_v12.png
admin
2014-11-14 16:35:30
2021-01-22 15:23:25
Michelin stars Spain 2015- ARZAK restaurant by Juan Mari Arzak