5 Delicious Restaurants in the Emporda Region of Spain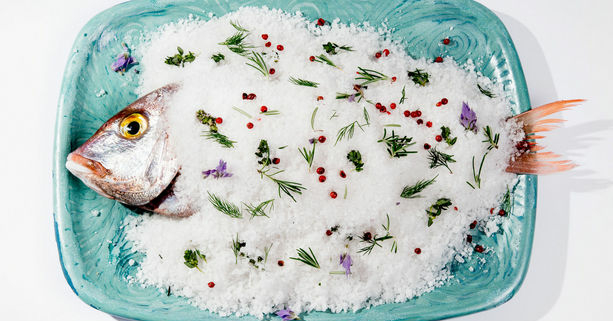 The province of Girona (North of Barcelona) in Spain is one of the world's major food and wine destinations and a region at the forefront of culinary innovation – El Bulli (near the town of Roses, now closed but many local chefs trained here) was 5 times awarded the World's Number One Restaurant and El Celler de Can Roca (in Girona city) has been awarded the World's Number One Restaurant twice (in 2013 and 2015) and is the current Worlds Nº3 Restaurant.
The Emporda region of Spain is located within the province of Girona on the Costa Brava. Medieval villages, pine-clad hillsides sloping down to crystal clear bays and picturesque fishing villages make up this enchanting region; it's a wonderful place to explore, enjoy the natural countryside and indulge in delicious local cuisine.
The gastronomy of the Emporda region is rich and varied with a cuisine classed as 'sea and mountain', as local produce comes from both the land and the sea.  You will surely enjoy indulging in the delicious star products such as:  Freshly caught Mediterranean fish, Prawns from Palamós, Anchovies from L'Escala, Rice from Pals , DOP Emporda Olive Oil and DO Emporda Wines to name a few. Dining here is not just about eating and drinking, it is a way of life!
Not surprising, therefore, that Michelin have dished out some stars here in the Emporda area of Girona with the likes of Michelin 2* Restaurant Miramar (Llançà) and Michelin 1* Restaurants: Castell Peralada (Peralada), Els Brancs (Platja de Canyelles Petites, Roses), Emporium (Castelló d'Empuries), Bo.Tic (Corça) and Casamar (Llafranc).
With such great standing and local produce the Emporda region is filled with great places to eat, making it difficult to single out the best!  Without a doubt the Michelin restaurants are all well worth a mention but here are just a few of our favorites,  that we should probably keep to ourselves, but we love to share :-)
Compartir, Cadaques
A great restaurant, opened in 2012, by 3 ex-Bulli chefs.  Modern well-presented small dishes to share (hence the name, as Compartir in Catalan means Share in English) are offered in a friendly and comfortable atmosphere. The style is contemporary cuisine, based on the culinary tradition of the area. Booking is indispensable as it is the trendiest place in the area.
In 2014 Chefs Oriol, Eduard and Mateu opened another restaurant, but this time in Barcelona, Disfrutar ("Enjoy" in English) and it has already been awarded with its second Michelin Star (for the 2018 Michelin Guide to Spain & Portugal). Will Compartir soon be able to share a Michelin star status with Disfrutar? We think it is just a matter of time :-)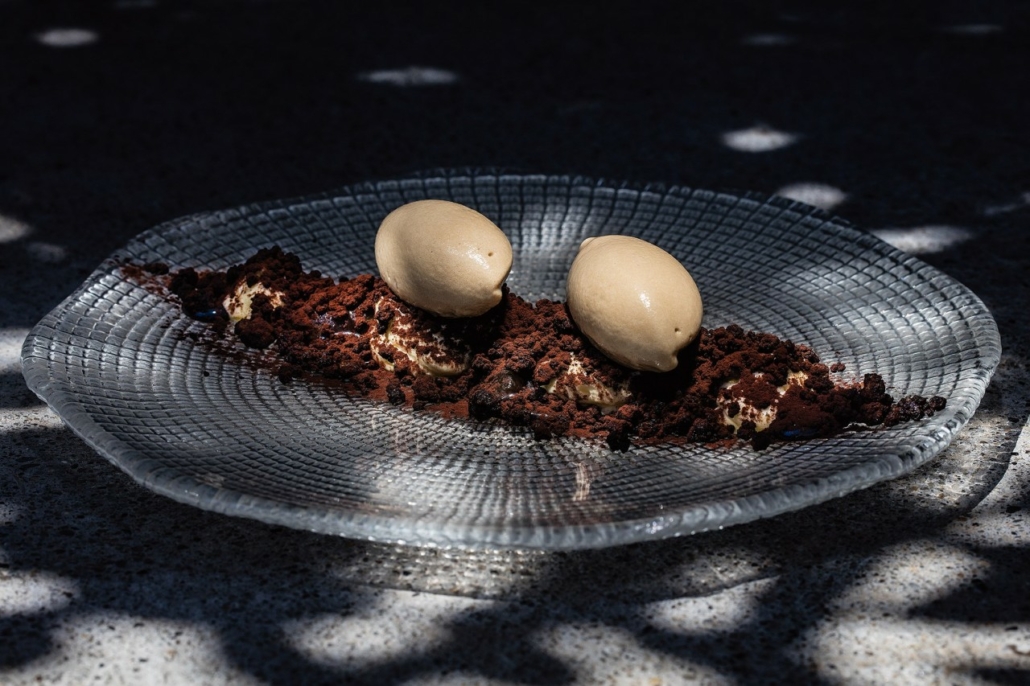 Mas Pou, Palau-Sator
A wonderful local restaurant housed in a 16th-century stone farmhouse in a sleepy medieval village. This authentic and rustic restaurant is family run and serves truly Catalan food, all delicious, traditional and great value. If you're stuck for a decision on a starter then try their "pica-pica" which is an array of small dishes and a great opportunity to taste various Catalan dishes and produce.  You will certainly not leave here hungry :-)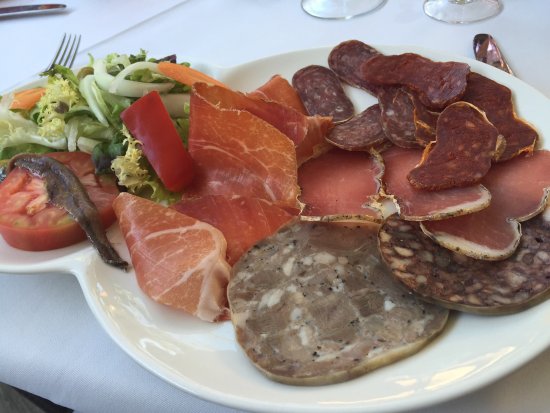 Entre Dos Mons, Palamos
This fantastic little and elegant place is ideally located in the middle of the restaurant area of Palamos and only opened in spring 2016. Translating to English as "Between two worlds" the name refers to the young and talented owners and the cultures they were raised in – Peruvian and Catalan. The result is a cuisine that draws inspiration from their childhood memories as well as from influences acquired over the years. Beautifully presented dishes and sophisticated desserts alongside excellent service are guaranteed at this fabulous fusion restaurant.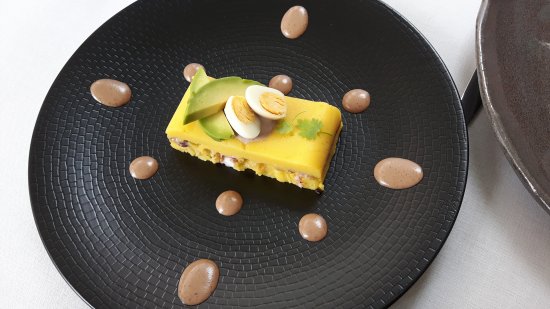 Can Dolç, Sant Feliu de Boada
Located in a quiet and peaceful rural village, next to the stone-house-surrounded church, this old-fashioned restaurant literally translates as "The Sweet House". This must surely refer to the delicious homemade desserts as their house specialty is Grilled Meats or "Carns a la Brasa".  Nothing fancy, just authentic local dishes, quality meat, great variety of appetizers, homemade desserts and an extensive wine list, all accompanied by a charming rural atmosphere, will find you enjoying excellent Catalan cuisine.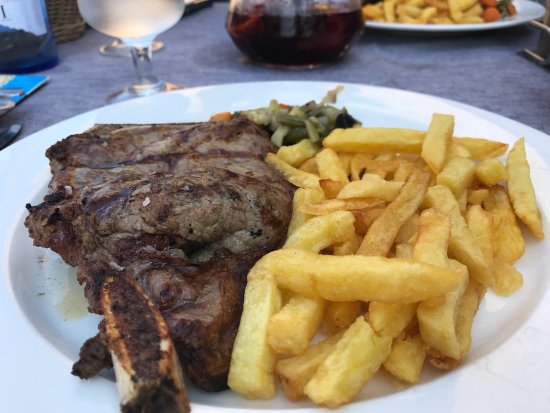 Villa Teresita Restaurant at Hostal Empuries , Empuries
This delightful restaurant is the gastronomic offering of a delightful and romantic little hotel just on the Empuries beach (near L'Escala), with a lovely terrace providing picturesque sea views. Chef focuses on eco-Mediterranean cuisine using local and home-grown produce to combine Mediterranean sea-fare and innovative recipes. Not surprisingly, due to its prime position in the bay of Roses next to the fishing port of L'Escala, the fish dishes are exceptional.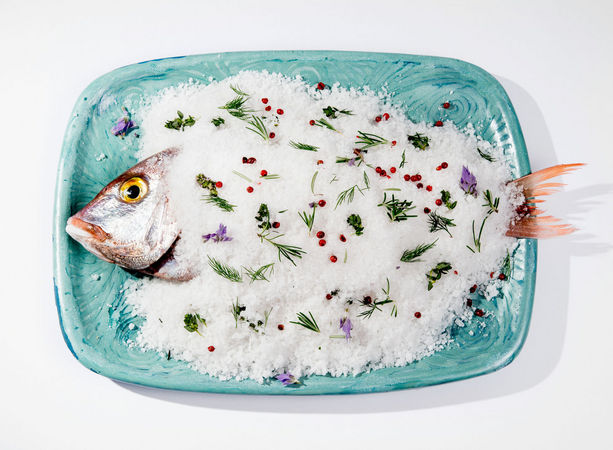 We have many great dining opportunities for you all over Spain, Portugal and SW France.  Any of our sample private Gourmand Breaks Private Food, Wine and Cultural Tours gives you the chance to sample all kinds of restaurants from fine-dining and Michelin stars to authentic haunts and tapas haunts – contact us for your personal quote!
https://www.gourmandbreaks.com/wp-content/uploads/Hostal-Empuries.jpg
450
613
admin
https://www.gourmandbreaks.com/wp-content/uploads/GourmandBreaks_v12.png
admin
2018-03-22 13:51:59
2020-10-22 06:56:42
5 Delicious Restaurants in the Emporda Region of Spain