Michelin Stars Spain 2015 – MUGARITZ by Andoni Luis Aduriz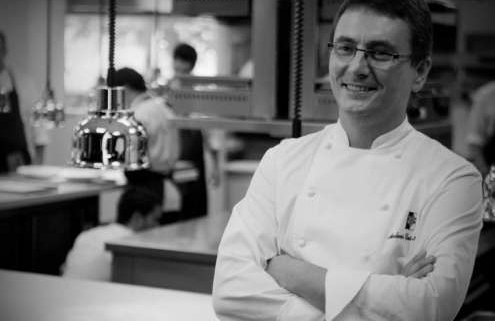 The Michelin Guide to Spain and Portugal 2015 is fast approaching and we'll keep you updated with the results of the Michelin Starred Restaurants in Spain for 2015! In the meantime, over the next few days we'll be showcasing some of the Best Michelin starred Chefs in Spain, if not the World, with our own Pre-Michelin Guide Spain 2015 SuperChef Series by Gourmand Breaks- An insight into the world of some of the current Michelin 3 star and Michelin 2 star chefs in Spain!
Yesterday we showcased Paco Pérez of Michelin 2 star restaurants Miramar and Enoteca, and in no particular order, today a Michelin Starred chef shooting for that much desired 3rd Michelin star in 2015 is:
Andoni Luis Aduriz – Proudly heads Michelin 2 star restaurant Mugaritz in the Basque Country, currently ranked the sixth best restaurant in the World.  Still failing to gain that 3rd Michelin star though, will 2015 be Mugaritz's year? To be enjoyed on one of our Private Food, Wine and Cultural Tours :)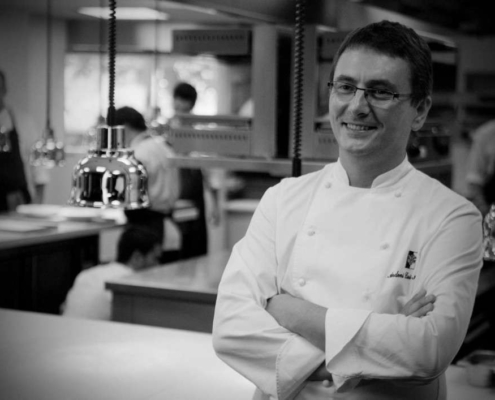 Andoni Luis Aduriz was born in San Sebastián in 1971 and took his first steps in the culinary world by studying at the Donostia School of Cuisine in San Sebastian, Spain. Expressing himself through flavours and textures came easier to Andoni Luis Aduriz than academia and this is when he started to cultivate his love of the New Basque Cuisine and the land.
Andoni Luis Aduriz  worked under great chefs such as Pedro Subijana, Juan Mari Arzak and Ramón Roteta, and in 1993, he went to Catalonia to join the team at El Bulli under Ferran Adrià. This opportunity set him on the Superchef culinary path but not before returning to his homeland where he worked under Martín Berasategui at the chef's restaurant outside San Sebastian. Finally in 1998 Andoni Luis Aduriz hedged his bets and started his solitary project – his own restaurant – Mugaritz in Errenteria, Gipuzkoa, Spain.
Mugaritz closes for four months a year, a time for reflection and experimentation which is devoted almost exclusively to creativity. Mugaritz means "oak border" in the Euskara language in reference to the location, with the oak on the border. The surroundings offer the chef a canvas on which to unleash his creativity, as well as being a place surrounded by tradition and local products.
Andoni Luis Aduriz strives to shock and surprise his diners as well as delight them and achieves the perfect combination between avant-garde and traditional Basque cuisine which has resulted in Mugaritz first being classed as a Michelin 2 star restaurant and then as being a World Top Ten Restaurant.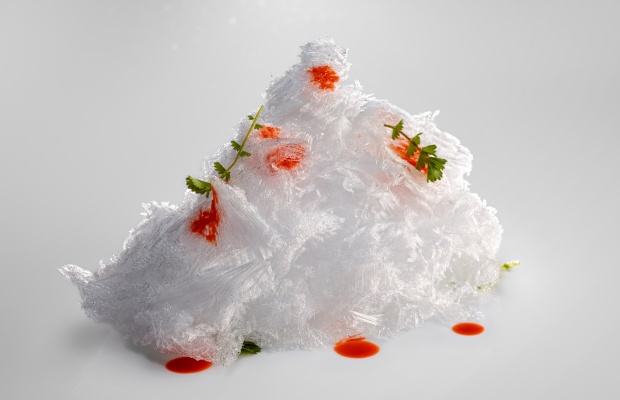 Mugaritz earned the first Michelin star in 2000 and, five years later, in 2005, the prestigious Michelin Guide awarded the second one.
Mugaritz has been considered one of the World's best 50 restaurants since 2006 by the prestigious Restaurant Magazine where it entered in 10th place!  Since then it has always appeared in the Top 10 with it's highest placing being in 3rd place in 2011 and 2012, behind El Celler de Can Roca in 2nd. In the hands of Andoni Luis Aduriz, Mugaritz is currently ranked the sixth best restaurant in the World behind Dinner (London) in 5th place, Eleven Madison Park (New York) in 4th , Osteria Francescana (Modena) in 3rd ,  El Celler de Can Roca (Girona) in 2nd and  Noma (Copenhagen) in the Number 1 spot.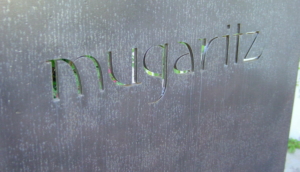 Apart from his work at Mugaritz,  Andoni Luis Aduriz gives classes at the University of the Basque Country, corroborates in various methods of communication  and assesses other restaurants. Since 2012 he has been the gastronomic director and culinary consultant at 5* Hotel Abadia Retuerta LeDomaine Restaurant in Valladolid. A restaurant in a 12th century monastery may well be a challenge in itself, however  the creative vision of tradition and using local ingredients is respectfully followed to offer an irresistible culinary experience.
With Spanish Chefs taking the World by storm, now is the time to visit Spain, home to 10% of the World's Best Restaurants and numerous Michelin starred Restaurants!  On one of our Private Food, Wine and Cultural Tours you can indulge in the Best Michelin Starred Restaurants in Spain.  Contact us for your personalized quote.
https://www.gourmandbreaks.com/wp-content/uploads/Andoni-Luis-Aduriz-1024x707-1-495x400-1.jpg
400
495
admin
https://www.gourmandbreaks.com/wp-content/uploads/GourmandBreaks_v12.png
admin
2014-11-08 14:00:49
2021-01-22 15:44:18
Michelin Stars Spain 2015 – MUGARITZ by Andoni Luis Aduriz