The Most Unique Dining Experience in Barcelona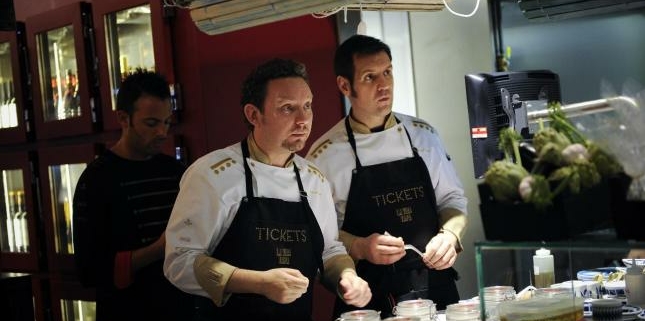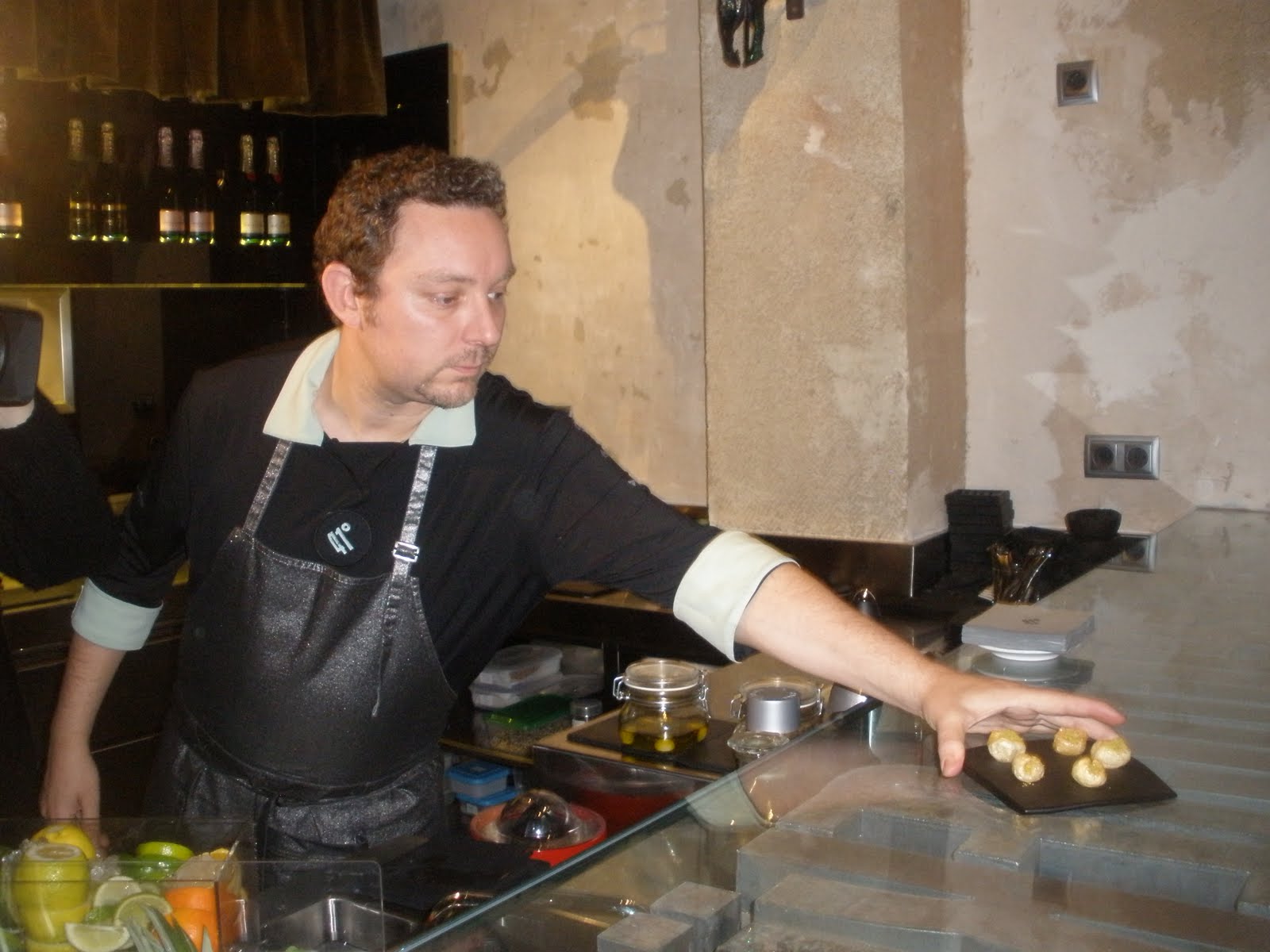 Everybody in the "foodies" world in Spain knows Spanish chefs Ferran & Albert Adria's Tickets restaurant and 41º coctail bar next door in the bohemian Parallel avenue of Barcelona.   Now, from April 20th the lucky (or well connected) ones who will be able to get a booking, will enjoy the "Frosted Rain" futuristic dining experience there. Albert Adrià wants to turn 41 º into something that he says does not fall into the restaurant category. Customers, upon purchasing a ticket which will cost 250 Euros, will have access to a menu of about fifty elaborations that they may eat with their fingers (or with tweezers),  paired with cocktails and wine, ensuring total  immersion in a world of sensations. "Everything will be orientated to enhance the flavor and the food" said the Spanish chef.
Adrià's project in Barcelona, in which he works with Javier Milara, will be called "Frosted Rain" because the dining experience will be held in an area surrounded with more than 20,000 white crystals of fossilized aspect suspended at considerable height around the perimeter. Images projected onto these white crystals will envelope them in light and the area will be filled with music. "We will play with the emotion that we provoke with each elaboration, from being able make the client feel as if he is in the  middle of a Stones concert, to make him feel that  he is in an extremely pleasant place/environment which predisposes him to enjoy everything which has been prepared more intensely.
Albert Adrià hopes they will be able to offer the first dinner at  "Frosted Rain" on April 20.  He says "We have advanced  our knowledge of the product, of the technique, of the  amazing dishes on the tasting menu and now we should move forward to present our creation"
https://www.gourmandbreaks.com/wp-content/uploads/tickets.jpg
428
645
admin
https://www.gourmandbreaks.com/wp-content/uploads/GourmandBreaks_v12.png
admin
2012-03-07 03:19:22
2012-03-07 03:19:22
The Most Unique Dining Experience in Barcelona