Lisbon, Portugal – If San Francisco had a sister ……

LUXURY LISBON GETAWAY

If San Francisco had a sister, it would be Lisbon. Both cities have twin bridges and famously foggy weather. Both are situated on the best natural harbors on the west coast of their respective continents. Both have trolleys rattling up and down their steep hills past characteristic buildings. And both have survived horrific earthquakes. In 1755, an estimated 9.0 earthquake leveled two-thirds of Lisbon. Within a month, a new city was designed, and downtown Lisbon was rebuilt on a progressive grid plan, with broad boulevards, including the cosmopolitan Avenida da Liberdade, and square squares.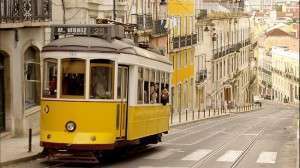 Today, Lisbon is a charming mix of old and new. Bird-stained statues mark grand plazas, taxis screech around cobbled corners and the hip and trendy hang out in Art Nouveau cafes. Just like it did during the days of Magellan and Vasco da Gama, the city continues to welcome ships into its large port. Even today, Lisbon still feels like Europe's gateway to the world.
Get ready to excite your taste buds in Lisbon with Mediterranean tradition and exotic influences from all over the World. Enjoy Lisbon's great Cafés and experience delicious and exotic products, from dried, salted Bacalhau to sausages, hams and cheeses. Learn the history of Portugal's famous fortified wine, Port, and then try some with delicious Azeitao cheese. Taste the very special famous ports from the Douro valley and Portuguese wines, such as Vinho Verde de Minho (the famous green wine of Minho).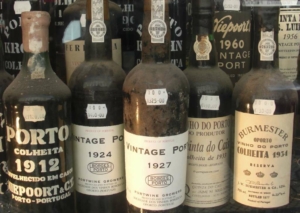 Visit the Moorish St George's Castle and take in the impressive views over the sea. Venture on down from the castle to the river, crossing the Alfama, Lisbon's salty sailors' quarter. Its tangled street plan is one of the few aspects of Lisbon to survive the big quake, making the Alfama a cobbled playground of Old World color. Urban-jungle roads are squeezed into a maze of confusing alleys, designed to frustrate invaders on their quest to get to the castle. What was defensive then, is atmospheric now. Gnarled houses snuggle together in their romantic shabbiness; the air drips with laundry and the smell of clams and raw fish.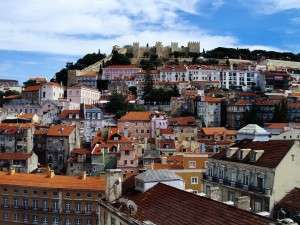 Take the chance to listen to some Fado, Portugal's national music. In the picturesque Bairro Alto you will be able to dine at an authentic Portuguese Fado restaurant.
Discover some of our customized food and wine tours to the most beautiful regions of Spain, Portugal and S.W France
Food, Wine & Cultural Tours of Spain, Portugal & S.W France
Our travel agency creates private and high-end wine, culinary and cultural tours in Europe. We understand that everyone's idea of the perfect package is unique which is why we work with you to customize your unforgettable experience – with an emphasis on a personal touch.
Contact us to receive a quote for your private customized food and wine tour
https://www.gourmandbreaks.com/wp-content/uploads/Luxury_Lisbon_feature.jpg
720
1100
admin
https://www.gourmandbreaks.com/wp-content/uploads/GourmandBreaks_v12.png
admin
2013-12-13 15:55:23
2021-01-22 15:54:09
Lisbon, Portugal – If San Francisco had a sister ……