Wine Regions of Portugal – Alentejo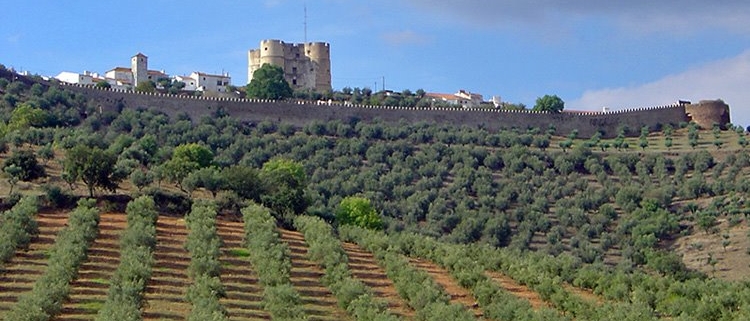 The  Portuguese wine region of Alentejo is a vast, sun-drenched area in the south, covering around a third of Portugal. Actually, only five per cent of the land is planted with vines and between towns, you can drive for miles passing cork and olive groves, vines, crops and grazing livestock.
Portugal is divided into 14 Regional Wine areas : Vinho Verde, Trás-os-Montes, Porto and Douro, Távora-Varosa, Bairrada, Dão, Beira Interior, Lisboa, Tejo, Península de Setúbal, Alentejo, Algarve, Açores and Madeira.
Portuguese wine is then categorized using the 'DOC' (Denominação de Origem Controlada) system meaning Controlled Denomination of Origin. Portugal has 31 DOCs/DOPs. At the moment, both the traditional DOC and the new pan-European DOP are used. 'DOP' (Denominação de Origem Protegida) means Protected Denomination of Origin. The "DOC/DOP" system is similar to the Denominación de Origen "DO" system of Spain, the Appellation d'origine contrôlée "AOC" system of France and the Denominazione di origine controllata "DOC" of Italy.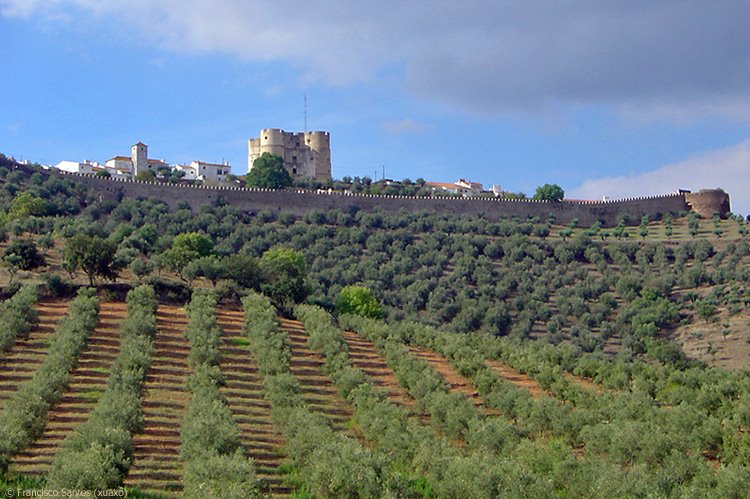 DOC Alentejo wines can be made only in certain small enclaves within the greater Vinho Regional Alentejo region. For the purpose of regulating grape-growing and wine-making in the varying microclimates and terrains, DOC Alentejo is divided into eight different sub-regions: Portalegre, Borba, Redondo, Vidigueira, Reguengos, Moura, Évora and Granja/Amareleja. All DOC wines are labelled DOC Alentejo, and sometimes qualified by the name of the sub-region as well.
One of the most exciting areas is right up in the north-east corner, around the city of Portalegre and over towards the Spanish border. This high mountain country has a much cooler climate than the rest of the Alentejo, and the potential to make more elegant wines.
The central Alentejo, wide, rolling country around the towns of Évora, Borba, Reguengos and Estremoz, is hotter, and makes wines with a good balance of acidity. Even further south, in the bakingly-hot country around Beja, winemakers are producing some excellent wines. Soils vary hugely, from granite and schist to chalk.
A long list of grapes is permitted for Vinho Regional Alentejo, including many foreign varieties, such as Syrah, which is seriously gaining in importance.
Main red grapes (variable according to sub-region):
Aragonez, Trincadeira, Castelão, Alfrocheiro and Alicante Bouschet
Main white grapes (variable according to sub-region):
Arinto, Antão Vaz, Roupeiro, Fernão Pires, Perrum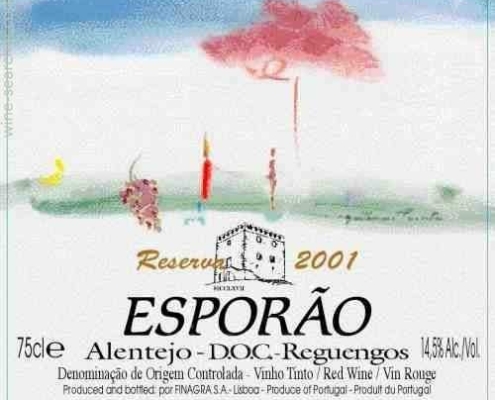 Just some of the World class Portuguese wineries  that you could be visiting in the Alentejo Wine Region of Portugal:
Herdade dos Coelheiros,  Igrejinha – a wine estate  run by the effervescent Teresa Leal. This estate not only produces wines, but also walnuts and cork trees.   The area is known for the world renowned typical Portuguese craft – the most beautiful carpets of Arraiolos, nearby, that throughout the years won a status of national symbol, and now they bring their image, tradition and identity to the labels of this fine winery.
Herdade dos Coelheiros estate in Alentejo is a family business founded in 1981, which over the years has won recognition for producing wines of unquestionable quality, both nationally and internationally. It launched its first wine, labelled Tapada dos Coelheiros in 1991.  Since then, their portfolio of wines and other products has gradually grown.   A visit to this fascinating Portuguese wine estate will surely end with a tasting of their best wines including their superb barrel fermented white and the powerful Tapada de Coelheiros Tinto.
Herdade do Esporão,  Reguengos de Monsaraz – a very progressive family business which won the hotly contested "Sustainability of the Year" Award in the Drinks Business Green Awards 2013.  The Drinks Business, British magazine and one of the publications most read in Europe, praised Esporão for its holistic approach in adopting a wide range of innovative sustainable practices.
Since it was founded in 1267, the boundaries of Herdade do Esporão have remained virtually unchanged, despite being the stage of bloody battles and heroic deeds over almost nine centuries.
A visit to this impressive Alentejo winery not only includes a tour of the vineyards, wineries and wine cellars, there is also a great opportunity to visit and get to know the historical and cultural heritage of Herdade do Esporão, which dates back to the 15th and 16th centuries.
In the historic and monumental centre of Herdade do Esporão you can visit the Esporão Tower, the Nossa Senhora dos Remédios Chapel (both of which have been classified as Public Interest Properties), and the Esporão Arch.  The chapel, an example of religious medieval architecture, was recently restored, thus making it possible for visitors to see the magnificent frescoes in its chancel.  There is also a Museum in the Esporão Tower where you can admire artefacts from the excavations at the Perdigões Archaeological Complex.
Adega da Cartuxa, Evora – This winery belongs to a foundation and wines are no longer produced here, but the place is referent for the area and definitely worth a pop in. The guided visits are not very good though, mainly 2 videos, but worth going to the shop and to taste/buy their range of wines, from modest to the region's most expensive wine, the legendary Pêra-Manca, of which you are allowed to buy only one bottle.
Join us on a Private Tour of Portugal (or a combined tour with Spain) like our  Luxury Tour of Portugal – Wine and Culture  to experience the beautiful Wine Regions of Portugal in Alentejo and the Douro Valley, among others, to enjoy winery visits and tastings as well as a relaxing picnic in a vineyard and a cruise along the Douro River.
https://www.gourmandbreaks.com/wp-content/uploads/Alentejo.jpg
499
750
admin
https://www.gourmandbreaks.com/wp-content/uploads/GourmandBreaks_v12.png
admin
2015-03-09 16:14:16
2020-10-29 08:34:01
Wine Regions of Portugal – Alentejo