DO Wines Spain – Bierzo Spanish Wine D.O. Region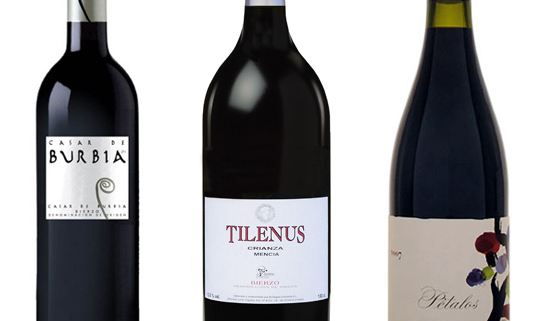 Our Gourmand Breaks DO the Vineyards series is covering some of the great Wine Regions of Spain.
First, and in no particular order, we presented the excellent Ribera del Duero Spanish Wine D.O. Region and now it's the turn of the young and up and coming Bierzo Spanish Wine D.O. Region.  Located in the autonomous community of Castile and León some exciting Spanish Wines are being produced in the Bierzo DO Wine Region of Spain with the principle Red Grape Variety being Mencía. 

Quality Spanish wines are classified, using a system called the "Denominación de Origen" or "D.O.", which in English translates as "designated origin", to determine where they were produced. Spanish wine laws first created the "D.O." system in 1932 and each "denominación" D.O. has its corresponding regional regulatory council or "Consejo Regulador".  The Bierzo Denominación de Origen (D.O.) was recognized in 1989.
The young, up and coming, Spanish Wine DO Region of Bierzo, is tucked away in the north western corner of Castile and León, somewhat removed from the main hub of the Duero Valley but still attracts a great deal of interest.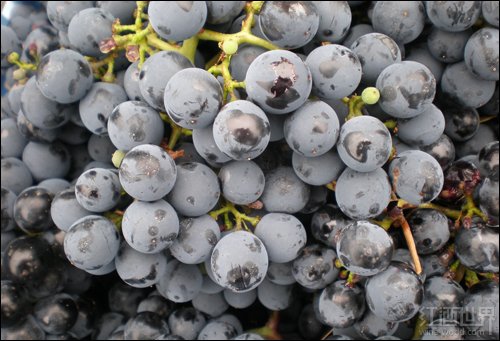 Thanks to the impressive wine making skills of both local Bierzo winemakers and those from other Spanish wine DO regions that have recognized its potential here, Bierzo DO Region red wines, made from the Mencia grape, are developing into something quite exciting. The Mencia vine is comfortable in Bierzo's Wine DO Region mild climate and slate soils which combine to produce a wine which is more structured than the light, fruity reds of Galicia but leaner than the powerful styles of the Duero. They have a character of their own which brings a welcome diversity to Spanish red wines with their dark chocolate and black fruit flavors which are enhanced by French oak.
The climate and wines of the Bierzo Wine Region of Spain  could be described as a mix between Galicia and Castille.
The Bierzo DO Wine region of Spain covers 22 municipalities, including the largest town of the area, Ponferrada, and an attractive mix of castles, vineyards, pine forests and delightful mountain scenery. The area consists of numerous small valleys in the mountainous part called Alto Bierzo and a wide, flat plain called Bajo Bierzo. The focal point for wine is the market town of Cacabelos, a popular place for pilgrims to rest along the Camino de Santiago.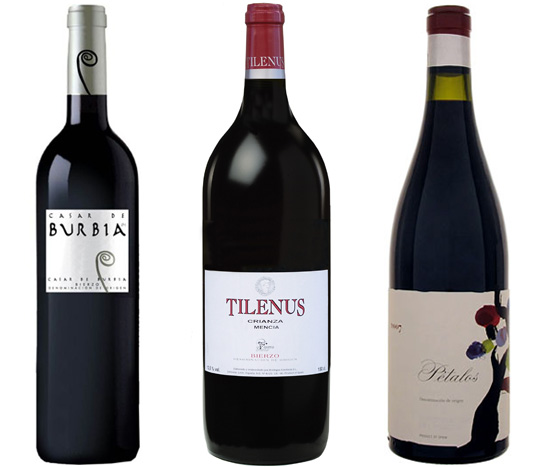 Bierzo DO wines must be elaborated exclusively with the following varieties: Mencía, Garnacha Tintorera, Godello, Doña Blanca and Palomino.
If you love Wine you can't miss the Wine Regions of Spain!
Join us on a Private Wine Tour of Spain and enjoy expert  guided visits to some fantastic Spanish Wine Regions and wineries and taste some great Spanish wines.
Some Top Bierzo DO winemakers include:
Descendientes de J. Palacios –  Villafranca del Bierzo Alvaro Palacios, credited with putting the Priorat Wine region of Spain on the map in the 1990s, along with his nephew Ricardo Pérez, pay respect to their subsequent father and grandfather with this fantastic Bierzo DO Winery. They have completely restored the old stone bodega although their first priorities are the vineyards. Las Lamas, La Faraona and Moncerbal are not only the names of 3 great Bierzo DO Wines but also the vineyards that give the Wine it's independent and particular character.
Dominio Tares – San Román de Bembibre A collective venture uniting various young oenologists with a healthy obsession for old mencia and godello vines to produce the interesting wines of Godello F.B, Baltos, Cepas Viejas, Bembibre and Tares P-3.
Prada a Tope – Canedo In the 18th century, the nobility of Canedo had their own vineyards and a cellar storing over 32,000 liters of good wine. Prada A Tope continues with this tradition and recovered the abandoned land and hillsides. Their respect for the land combined with ecological and traditional methods produce authentic wines.
Pittacum – Arganza del Bierzo The Terras Gauda Group  acquired Bodegas Pittacum  in 2002 with a clear idea of making quality wines with a mencia marked personality. Quality red wines are produced from the grapes of an ancient vineyard where they are later aged in oak barrels.
Paixar – Cacabelos A joint venture between Alejandro Luna, owner of the Luna Beberide winery and Eduardo and Alberto Garcia, sons of Mariano Garcia, one of Spain's top winemakers – ex winemaker of Vega Sicilia in the Ribera del Duero Wine Region of Spain and founder of the Mauro winery. These young wine-makers focus on the production of a unique expression of Mencia, using Luna Beberide for vinification and a conditioned subterranean bodega in a Palace-house in Villafranca del Bierzo for ageing.
Castro Ventoso – Valtuille de Abajo Founded in 1752 by the Perz Family and family-owned ever since. They produce five different Mencía wines; Valtuille, El Castro de Valtuille, El Castro de Valtuille "Joven Mencia", El Castro de Valtuille "Mencia Selección" and Castro Ventosa Vintage. Their trademark Valtuille wine is made from five plots with pre-phyloxeric vineyards that are located on the only sandy soil found in Bierzo.
Bodega del Abad – Carracedelo Inaugurated in June 2003, Bodega del Abad offers modern facilities and technological innovations for the elaboration of its wines, which allow a thorough quality control of the whole process from start to end. Their 100% grape variety wines are represented by the Vinos Abad Dom Bueno range and the Gotín del Risc range, both using 100% Mencia or Godello and the singular Carracedo  – 100% Mencia.
More of our Gourmand Breaks DO the Wine Regions of Spain:
https://www.gourmandbreaks.com/wp-content/uploads/Bierzo-wines.jpg
467
540
admin
https://www.gourmandbreaks.com/wp-content/uploads/GourmandBreaks_v12.png
admin
2014-12-12 17:02:22
2014-12-12 17:02:22
DO Wines Spain – Bierzo Spanish Wine D.O. Region