Michelin Stars Spain 2015- SANT PAU by Carme Ruscalleda

The Michelin Guide to Spain and Portugal 2015 is fast approaching and we'll keep you updated with the results of the Michelin Starred Restaurants in Spain for 2015! In the meantime, over the next few days we'll be showcasing some of the Best Michelin starred Chefs in Spain, if not the World, with our own Pre-Michelin Guide Restaurants 2015 SuperChef Series by Gourmand Breaks- An insight into the world of some of the current Michelin 3 star and Michelin 2 star chefs in Spain!
Previously, we showcased Michelin 3 star chefs Quique Dacosta – Quique Dacosta Restaurant and  David Muñoz – DiverXO as well as Michelin 2 star chefs Paco Pérez – Miramar and Enoteca, Andoni Luis Aduritz – Mugaritz and Jordi Cruz – ABaC.  In no particular order, today a Michelin 3 Starred chef who holds a total of 7 Michelin stars:
Carme Ruscalleda– Proudly heads Michelin 3 star restaurant Sant Pau in Sant Pol de Mar in the province of Barcelona. She is A Michelin star herself as with a total of 7 Michelin stars all her 3 restaurants have been awarded the coveted Michelin stars.  To be enjoyed on one of our Private Food, Wine and Cultural Tours :)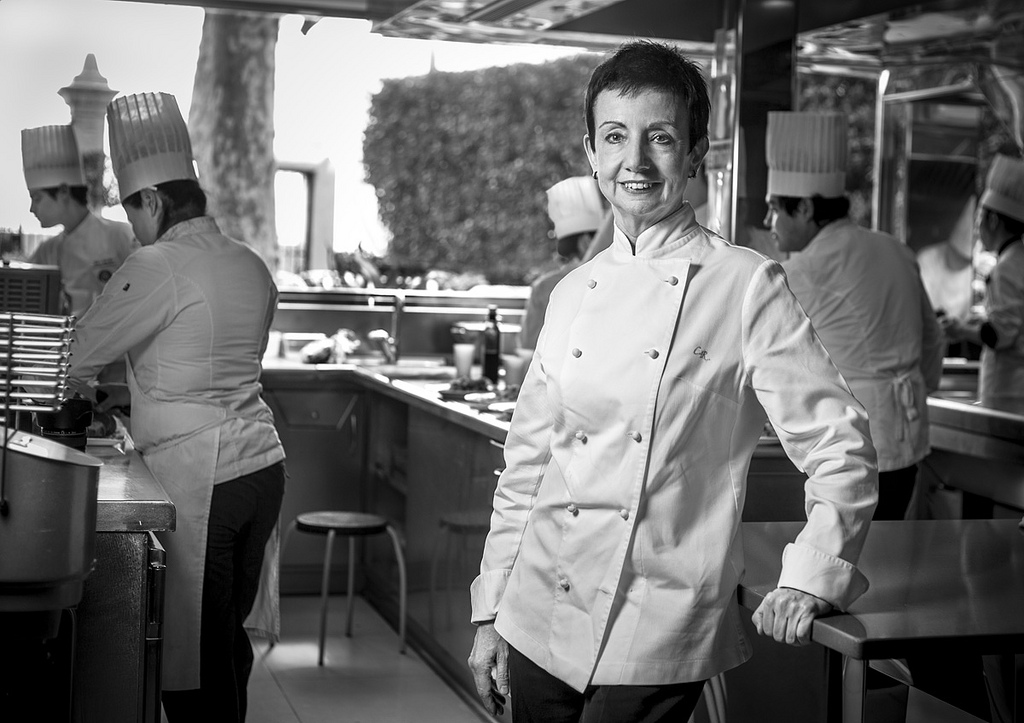 Carme Ruscalleda was born in 1952 in Sant Pol de Mar on the Maresme coast of Barcelona. Born into a family of farmers and merchants, she began working when she was 16 years old in the family grocery store, which with time evolved into a fine delicatessen. She studied charcuterie and commerce and in 1975 married a grocer, Toni Balam.
Within the family business, in 1976, Carme Ruscalleda and  Toni Balam started to offer a selection of ready-made dishes to take-away which ripened their idea of opening their own restaurant.
That opportunity arose when Ruscalleda bought the premises in front of the family store, a stately building from the 1880's with a garden and sea views. It was here that she founded Sant Pau, her first restaurant, in 1988, with her husband Toni Balam.
Carme Ruscalleda earned her first Michelin star in 1991, the second in 1996 and for the Michelin Guide to Spain 2006 Sant Pau was awarded its current Michelin 3 star restaurant status.
Her avant-guard cuisine is strongly based on Catalan tradition but also open to world influences thus providing the originality that she looks for with her focus on quality and seasonal products.  In each dish Carme Ruscalleda looks to achieve a harmonious balance of healthy values, beautiful presentations and clean flavors.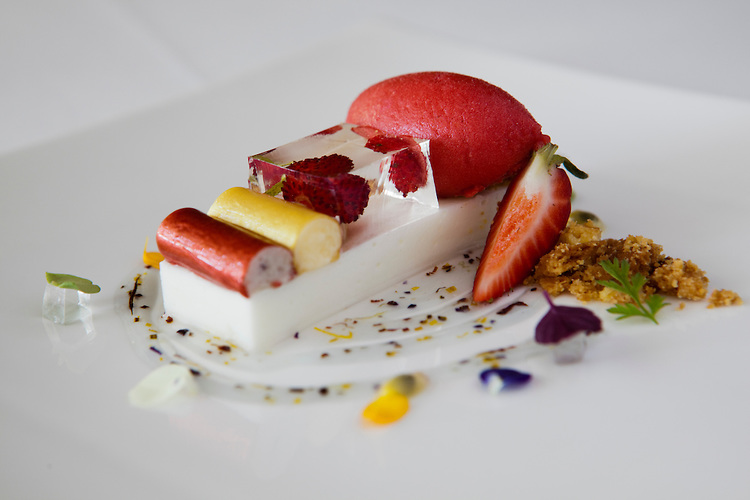 Also by Carme Ruscalleda:
Sant Pau – Tokyo
Sant Pau, Tokyo, is a true replica of the Sant Pau Michelin 3 star restaurant in Sant Pol de Mar. The atmosphere, philosophy and gastronomy of Carme Ruscalleda is applied to offer catalan cuisine inspired by her style, made with fresh products from Japan.  Opened in 2004 in the area of Nihonbashi, Sant Pau – Tokyo is today a Michelin 2 star restaurant.
Moments – Barcelona
A family venture with Carme Ruscalleda's son, Raül, who heads the kitchen of this Michelin 2 star restaurant located in the luxury Mandarin Oriental Hotel, Barcelona.
Apart from her hands-on culinary work in the kitchen Carme Ruscalleda has also branched out into the literary world.  Dedicating her time to spreading her culinary passion she has published various books.
With Spanish Chefs taking the World by storm, now is the time to visit Spain, home to 10% of the World's Best Restaurants and numerous Michelin starred Restaurants!  On one of our Private Food, Wine and Cultural Tours you can indulge in the Best Michelin Starred Restaurants in Spain.  Contact us for your personalized quote.
https://www.gourmandbreaks.com/wp-content/uploads/Carme-Ruscalleda.jpg
723
1024
admin
https://www.gourmandbreaks.com/wp-content/uploads/GourmandBreaks_v12.png
admin
2014-11-13 07:04:40
2022-10-11 11:22:06
Michelin Stars Spain 2015- SANT PAU by Carme Ruscalleda