It's not "New" by any means, it's been around for decades, but it's the Nouvelle Cuisine of the Basque Country and it's Nouvellicious. The revolution in Basque kitchens started in the 70's and today the Forefathers of Basque Cuisine rub shoulders with the Modern chefs to promote this radically original cuisine with a splash of  style, a touch of expertise, a dash of creativity and sprinkling of pride.

The New Basque Cuisine revolutionized the world when, in 1976, Juan Mari Arzak and Pedro Subijana, today regarded as the forefathers of the New Basque cuisine, set off to France in search of new techniques. Inspired by the work of Paul Bocuse, they went to Lyon to learn the secrets of Nouvelle Cuisine. The trip proved invaluable and on their return they set up a collaborative group that formed the foundations of the Basque Nouvelle Cuisine movement – a Basque cuisine revolution began.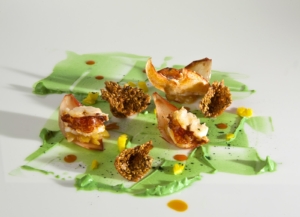 The group revived and improved traditional recipes by using modern methods and innovative techniques. The goal was evolution although at the same time sticking to local tradition and the best quality regional products. Using traditional ingredients, chefs created new and innovative dishes offering lighter and less rustic versions of traditional dishes and flavors.
A new culinary movement was born – the Nueva Cocina Vasca – New Basque Cuisine, and in a few years the movement swept across Spain to become the default haute cuisine and by the 1990′s the New Basque Cuisine had spread worldwide.
Over the next 25 years, pioneering Spanish chefs began creating a new Spanish cuisine, experimenting with new techniques, and the term "molecular gastronomy" was born.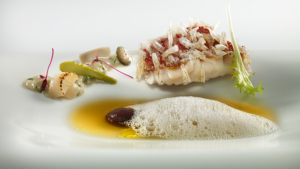 Today the Basque Country and its' chefs continue to enjoy international acclaim for their cooking in Michelin starred restaurants. More informally, many tapas bars, especially in San Sebastián, serve modern-style pintxos employing novel techniques and ingredients and in more recent years, young chefs, such as Martin Berasategui, have given new stimulus to Basque cuisine.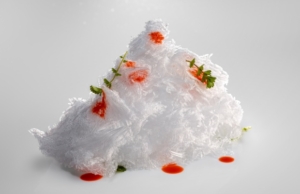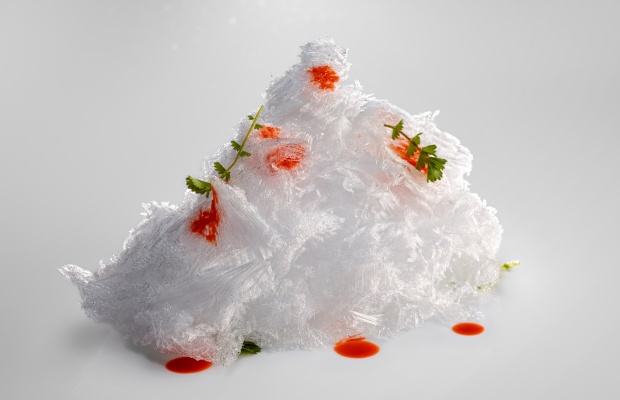 What better place to enjoy the New Basque Cuisine and the playful, innovative and twisted genre of molecular gastronomy than in the Basque Country. Join us on a Private Food and Wine Tour to include the Basque Country where you can enjoy the New Basque Cuisine in the heart of the action.
https://www.gourmandbreaks.com/wp-content/uploads/Basque-chefs-1.jpg
266
686
admin
https://www.gourmandbreaks.com/wp-content/uploads/GourmandBreaks_v12.png
admin
2015-05-29 14:44:09
2021-01-22 12:51:28
New Basque Cuisine