Star studded Spain!!! Michelin Stars 2014 results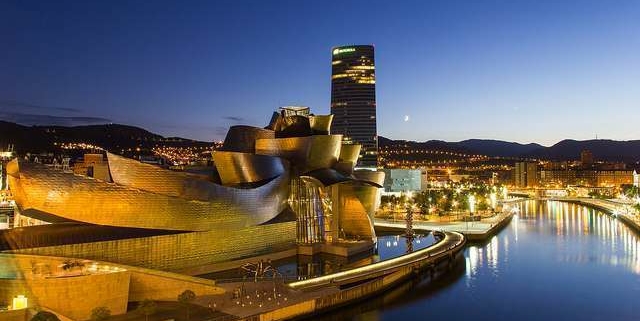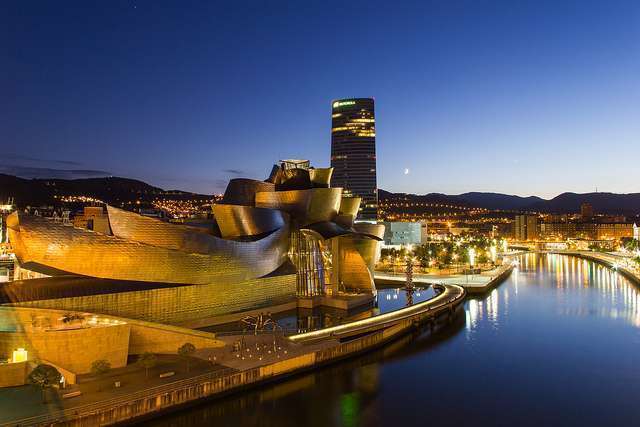 There was a great celebration tonight at the Guggenheim Museum, Bilbao, following the announcement of the results for the New Spain Michelin Guide 2014.  With the new, hot off the grill, results, Spain is certainly sparkling tonight!!!!!
This year we are delighted to report a mighty TWENTY THREE  new Michelin Stars!
  * * *  ONE NEW Michelin 3 Star Restaurant in Spain 2014 * * *
DiverXO. David Muñoz (Madrid)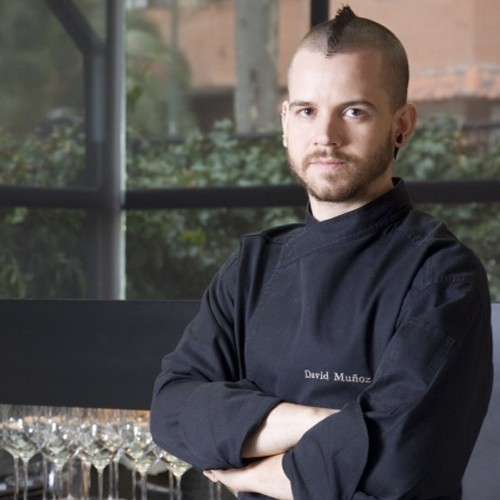 David Muñoz, the 8th Wonder, joins 2013's magnificent seven, as we are delighted to announce that all seven Michelin 3 Star Restaurants in Spain retained their stars to head the list of the "crème de la crème" for yet another year! DiverXO and David Muñoz join:
Akelarre. Pedro Subijana (Guipúzcoa)
Arzak. Juan Mari Arzak (Guipúzcoa)
Azurmendi. Eneko Atxa (Vizcaya)
El Celler de Can Roca. Joan Roca (Girona)
Martín Berasategui (Guipúzcoa)
Quique Dacosta (Alicante)
Sant Pau. Carme Ruscalleda (Barcelona)
 * *  TWO NEW Michelin 2 Star Restaurants in Spain  2014* *
El Portal del Echaurren. Francis Paniego (Ezcaray – La Rioja)
M.B. Martín Berasategui (Guía de Isora – Santa Cruz de Tenerife).
*  NEW Michelin 1 Star Restaurants in Spain 2014 *
41º . Albert Adrià (Barcelona)
Alejandro. Alejandro Sánchez (Roquetas de Mar – Almería)
Arbidel (Ribadesella – Asturias)
Árbore da Veira (A Coruña)
BonAmb (Xàbia – Alicante).
Cal Paradís. Miquel Barrera (Castellón)
El Poblet. Quique Dacosta, Germán Carrizo + Carito Lourenço (Valencia)
Gaig de Carles Gaig (Barcelona)
Hospedería El Batán (Tramacastilla – Teruel)
L'Angle. Jordi Cruz (Barcelona)
L'Ó (Sant Frutiós de Bages – Barcelona)
La Botica. Miguel Ángel de la Cruz (Matapozuelos – Valladolid)
La Casa del Carmen (Olías del Rey – Toledo)
La Salgar (Gijón – Asturias)
Les Moles. Jeroni Castell (Ulldecona – Tarragona)
Malena (Gimenells – Lleida)
Monastrell. María José San Román (Alicante)
Tickets. Albert Adrià (Barcelona)
Tierra (Torrico / Valdepalacios – Toledo)
Zaranda. Fernando Pérez Arellano (Mallorca)
Déjà Vu? Not entirely new 1 Star Michelin Restaurants: Gaig, L'Angle and Zaranda were already present on last years list, although due to a change of location their 1 Michelin Star was taken away, but, for the Michelin Guide – Spain 2014, has been returned.
Unfortunately, it's not all good news:
A surprise, which seems to be repeating every year, was that, Mugaritz, a great 2 starred Basque restaurant did not receive a well deserved 3rd Michelin star.
Barcelona city, yet again,  fails to receive that 3rd star, to be able to boast about a TriStar restaurant.  However, the city does maintain its fabulous four Michelin 2 star restaurants: ABaC (Jordi Cruz), Enoteca (Paco Pérez), Lasarte (Martín Berasategui) and Moments (Raül Balam), and numerous Michelin 1 star restaurants.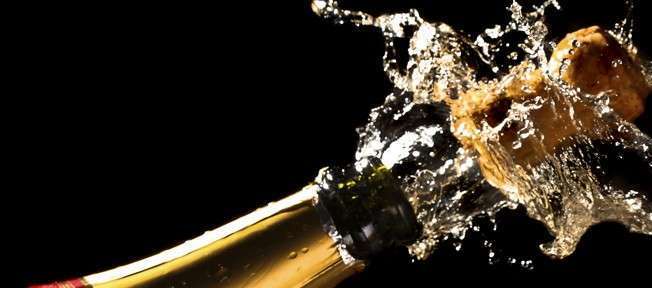 Congratulations to our wonderful Spanish Michelin Star Chefs!
Results like these show that Spain really is the perfect place to enjoy a gastronomic holiday!  If you would like to experience some of Spain´s top restaurants for yourself, our Ultimate Gourmet Tour includes luxury dining throughout at Michelin starred restaurants in both traditionally rustic and fashionably modern venues.
https://www.gourmandbreaks.com/wp-content/uploads/Gug.-Night1-1.jpg
427
640
admin
https://www.gourmandbreaks.com/wp-content/uploads/GourmandBreaks_v12.png
admin
2013-11-20 21:16:38
2021-01-22 16:03:14
Star studded Spain!!! Michelin Stars 2014 results