Exciting Young Wineries in the Spanish Empordà Wine Region

Not only is the Empordà region of Spain a beautiful and fascinating place to visit with Medieval Girona, Besalú, Pals and Peratallada, not to mention gorgeous picture-postcard seaside villages, but it also offers some unique and very exciting young wineries.  Led by wine specialists and oenologists, who prefer to grow their grapes on an ecological  basis, some fine wines are now being created from Empordà vineyards and they are well worth a visit.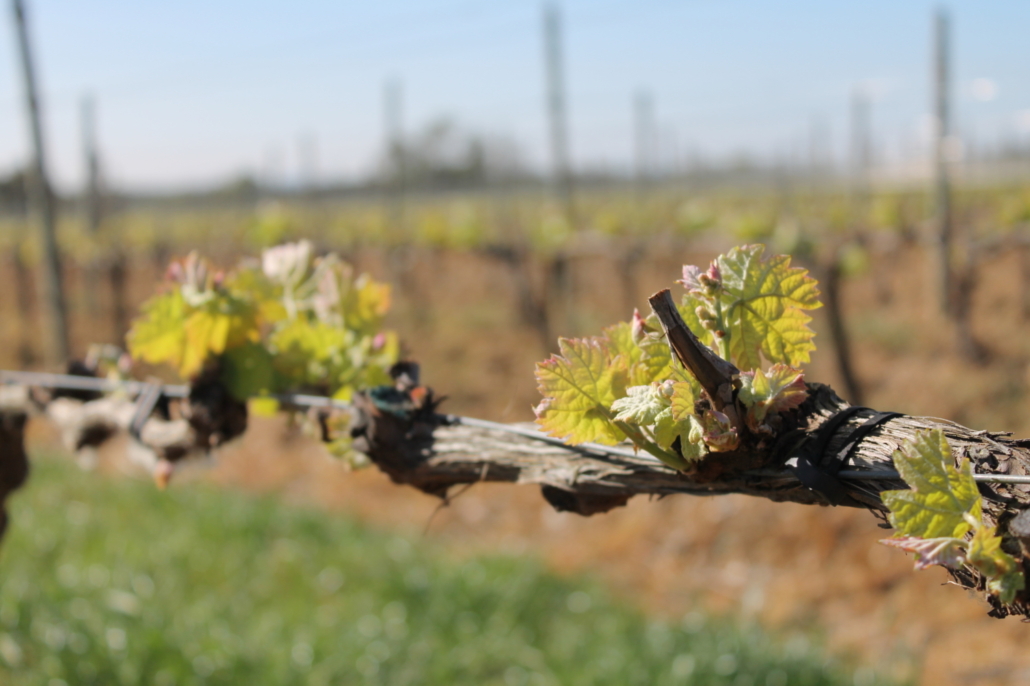 One such Empordà winery is Terra Remota lying under the mountains, close to the border of France.  Nothing less than "great wine" is the goal of this winery owner and his team.  Lying long and low on a plateau embellished with hillocks in the shadow of the Pyrenees,  is the raw concrete "bodega" designed by Spanish architects Pépe Cortés & Nacho Ferrer.  It is recently built, but in time will surely hide itself entirely in its natural surroundings. This ecologically run vineyard and their fine wines have gained a fabulous reputation, having resided on the Wine Lists of more than one Michelin 3 starred restaurant!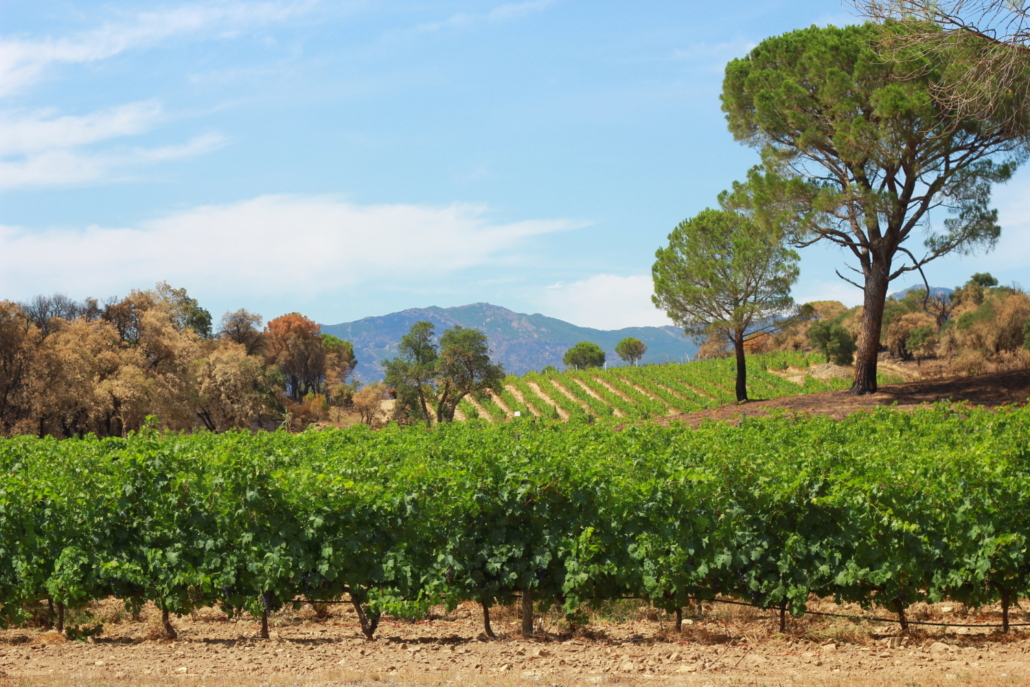 You can really enjoy something very special after a visit to this Empordà winery;  take a lazy short walk through the vineyards to the picnic area, where you can put your feet up and lounge in the shade of the tall trees on the sun beds provided. Having selected the wine of your choice beforehand, everything will be delivered to you at the picnic area – local cheese, ham, pate, tomato, grapes and bread, a feast for two. With the sun filtering through the tree tops, take time out to breathe in the fresh mountain air as you sip your delicious coffee at the end of a truly relaxed picnic.
Mas Estela – Not only do they produce high rated wines, but the location of this Empordà winery is sublime. It is tucked into a valley within the Cap de Creus natural park and is only 3 kms from the Mediterranean sea, with it's moderating influence, and near to the charming village of Selva de Mar.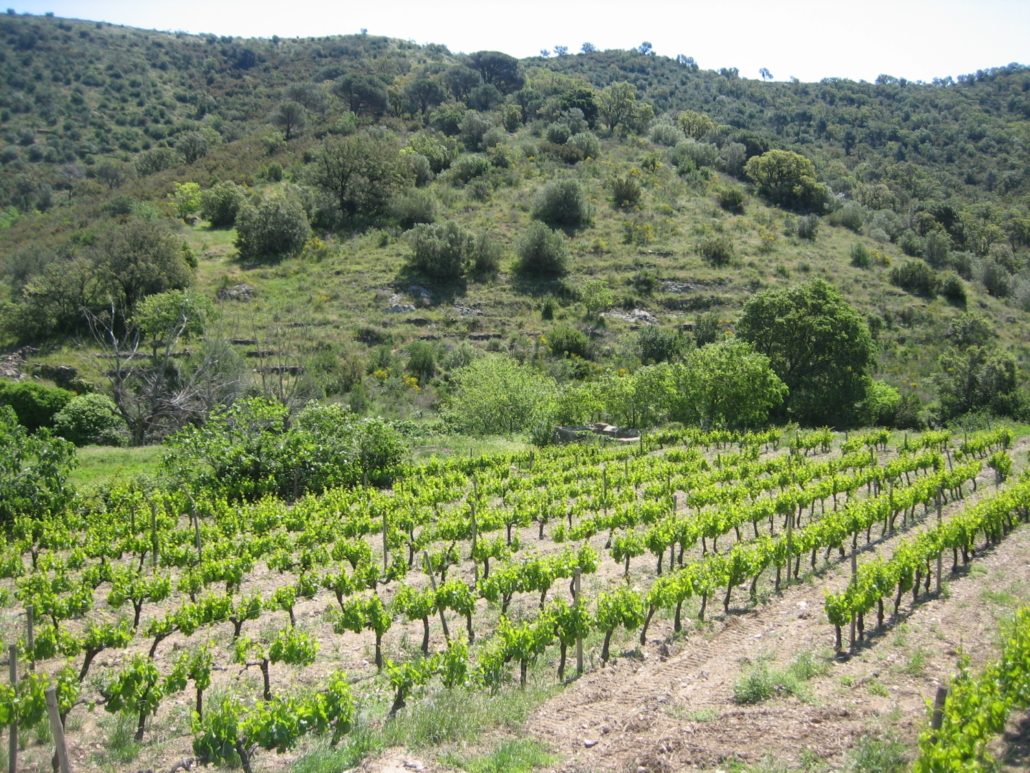 The family came here in 1988 and bought a large ruin with some 50 hectares of valley and scrub land with steep slopes on either side. Having rebuilt their house, they planted the terraces with varieties such as syrah, monastrell and garnatxa gris to complement the garnatxa, cariñena and muscat which already existed.
This organic Empordà vineyard  also applies bio-dynamic principles by looking at the cycles of the moon to interact with the soil, to know when to work on the vines or add natural fertilizer. This means that the environment is not polluted by any type of chemical and as such the whole variety and diversity of organic, insect and wildlife is preserved and encouraged creating a truly healthy environment.
Mas Oller – Carlos Esteva is a pioneer in creating quality wines in Spain.  He started making wines in the Penedès Wine Region at Can Ràfols dels Caus Estate, near Barcelona.  In the seventies he was the first to introduce the Merlot grape variety to Spain and his GRAN CAUS Tinto 1984, a wine made from Cabernet Sauvignon, Cabernet Franc and Merlot aged in French oak barrels, was a completely new concept in Spain. Also, his white wines are unique.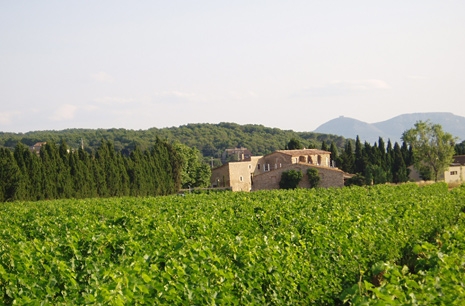 With the Mas Oller project, Carlos decided to rescue the Empordà family estate from oblivion and asked his old friend, Peter Schoonbrood, a Dutch expat, to set up the concept for the new winery and the wines.  In the year 2000 he decided to plant vines to produce new, prestigious, high-quality wines.  Some wine was made from the young vines in the earlier vintages and was sold locally.  Now, the Empordà vines have reached the right age for achieving the desired concentration of fruit.  The first wines were launched in April 2009 and the response since then has been extremely positive.
* La Vinyeta – A small Empordà vineyard and olive farm situated at the heart of the beautiful Emporda wine D.O region. It is a young, dynamic, family company, run by the enthusiastic oenologist Josep Serra and his wife that is the fruit of much effort and ambition. In 2002 they purchased two excellent old Carignan and Grenache vineyards, aged between 50 and 75 years. From that moment on, more and more vines were planted, up to the present 30 hectares.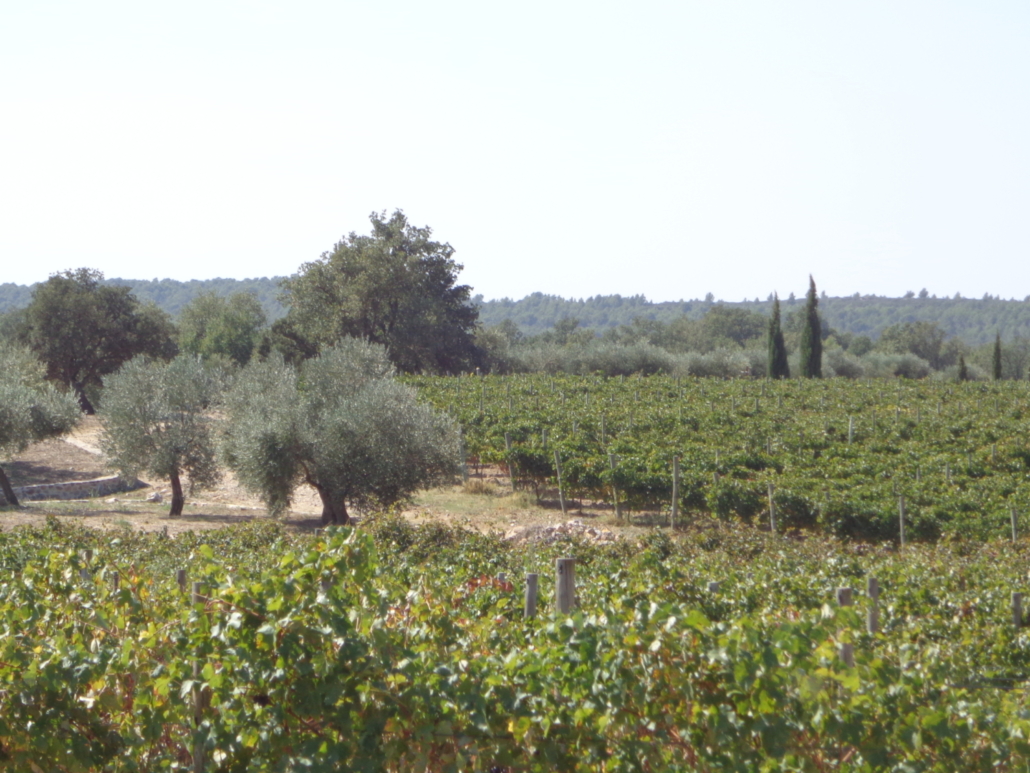 The project was consolidated in 2006 with the construction of the winery and the making of the first wines. In 2009, La Vinyeta became one of the first wineries to adopt Integrated Production, an environment-friendly cultivation system. This is the context in which the wines of La Vinyeta are born.
Their signature wines (Heus, Llavors and Punt i Apart) are structured as if they were part of a unique story.
"Once upon a time" for the Heus label, the freshest and youngest of their wines; which is produced in red, white and rosé varieties.
"Then" for  Llavors, which suggests evolution after spending six months in oak casks.
The story is completed with the distinct Punt i Apart  "new paragraph"; La Vinyeta's flagship wine, and our definite favorite, which stays 13 months in oak casks.
Besides their great tasting Empordà wines, another aspect that sets La Vinyeta apart from other wineries is their superb design. The work of Lluís Serra, Josep's brother, has been recognized for its originality in their packaging, logo design and the naming of their products. Every detail of their concept is well thought out and has a reason for being there, from start to finish, as the story goes.
Enjoy visits to some of these, and other, wineries in the Empordà region of Spain on one of our  Private Wine Tours custom designed just for you.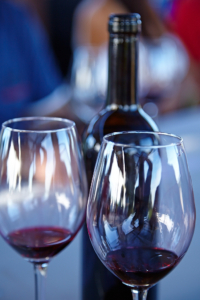 https://www.gourmandbreaks.com/wp-content/uploads/tour-food-wine-and-dali-spanish-vineyard.jpg
999
1500
admin
https://www.gourmandbreaks.com/wp-content/uploads/GourmandBreaks_v12.png
admin
2014-02-20 12:56:11
2020-10-22 10:00:45
Exciting Young Wineries in the Spanish Empordà Wine Region