10 best wine destinations in Southern Europe for 2021

If you're a wine buff, then there are many French, Italian, Spanish and Portuguese wines you will have tasted. Whether you have enjoyed the rich reds of Bordeaux wines, the tannins of a hearty Rioja or the crisp whites of a Veneto Soave, the buoyant wine regions of Southern Europe offer a vibrant array of wineries, the most well known in constant evolution, the up-and-coming offering the thrill of discovery. Have a look at our 10 favourite wine destinations in Spain, Portugal, France or Italy, perfect for your 2021 wine tour in Southern Europe. Relax at beautiful rural 'Covid Clean Certified' accommodations, enjoy private wine tours adapted to Covid restrictions or, if you prefer to wait until the Covid madness has calmed, get inspired for when you are ready to travel again :-)
Wine tours to go beyond the typical …. 
It goes without saying that some of the most revered and famous of Southern Europe's wine regions are located in France and Italy, such as the Loire, Bordeaux and Chianti Classico appellations. If you are keen to learn more about wine, you will also want to try some of the lesser-known wines of southern Europe, which are still absolutely world-class. Our specialist private wine tours in Spain, Portugal, France & Italy will take you to the best (and most beautiful) wine producing regions in Europe, covering some of the most famous names in the wine-making world, as well as the more intimate and artisan wineries; all producing delicious drops!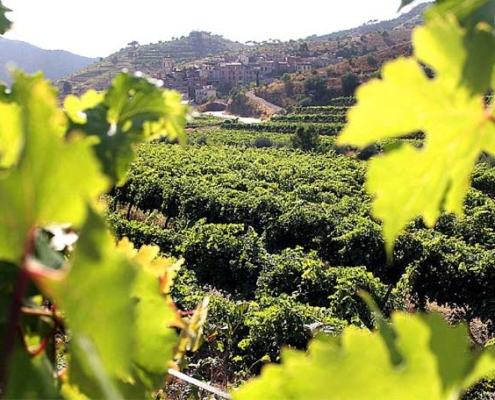 Priorat wine tours – discovering (and tasting!) the small scale mind-blowing Spanish reds
An underrated and beautiful European wine destination is that of the Priorat wine region, famous for its exceptional cherry-like reds, mostly produced from Grenache & Carinena. Here in the 12th century, Carthusian Monks planted vines and gave birth to the heritage of Priorat wines. Recognizing a unique terroir, and a one thousand year old wine-making tradition, a wine revolution was born here in the early 1980s to re-awaken the spirit of Carthusian oenologists; rebuild the steep, slatey terraces and replant vines. Priorat wine region is known for producing highly concentrated, well-rounded reds, and yields in this DOC are incredibly small. Different to the well-versed reds produced in France or Italy, the complex flavours of Priorat wines are sure to please your palate and this Spanish wine region intrigue you with its history and landscape. We offer a fabulous wine getaway that allows you an insider's look at the Priorat wine region, in our Priorat Grape Harvest Tour for Wine Lovers. This wine tour is an opportunity to get down and dirty with the delicious local grapes of Priorat!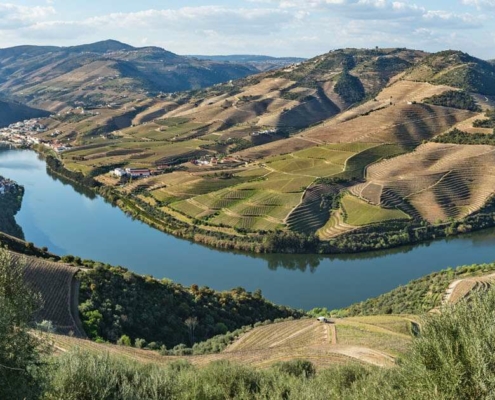 Douro Valley – the most scenic wine destination 
One cannot talk about Portugal without thinking of its most famous drop, Port Wine. Port Wines are made from grapes picked by hand in the magnificent Douro Valley. This same area of Portugal also produces some fine and underrated reds well worth the journey, as well as viewing the spectacular Douro Valley scenery! Wine-making has existed along the Douro Valley river for 2000 years, so the locals certainly know a thing or two about producing good grapes! Touriga Nacional is the most used varietal for Douro Valley wines. Full-bodied with high tannins, this very same grape is experimentally also being grown in the Priorat wine region as the terroirs are similar. One of our most beloved wine tours takes in the sweeping landscapes of Spain and Portugal's best wine regions, on our Wine Lovers Tour of Spain & Portugal. Starting just outside of Barcelona and ending in Portugal, this wine tour takes in some truly incredible southern European wine regions, many of which are unique and artisanal in quality.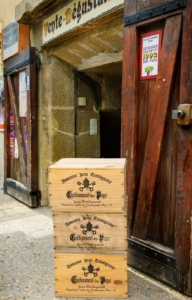 Châteauneuf du Pape – the King of the Rhône wine region
Tiny and intimate, but producing some of France's most prestigious wines, Châteauneuf du Pape is deep-seated in history. Its name refers to the era during the 13th century when the seat of the Roman Catholic church was based in Avignon (a mere 12km away). Much like the Priorat wine region, Châteauneuf  du Pape is small and has a 1000 year-long history of wine-making. It was only in 1936 that it was made France's first wine appellation. Being such a small region, it is worth adding to a longer wine tour, incorporating either the Spanish Emporda, Priorat and Penedes wine regions across the border, or heading north to the Atlantic and tasting more incredible wines in Bordeaux! Our France & Spain Food, Wine & Cultural Tour includes stops in Avignon and the surrounding picturesque villages; so a day or two spent exploring the best of Châteauneuf du Pape wineries is always an easy detour!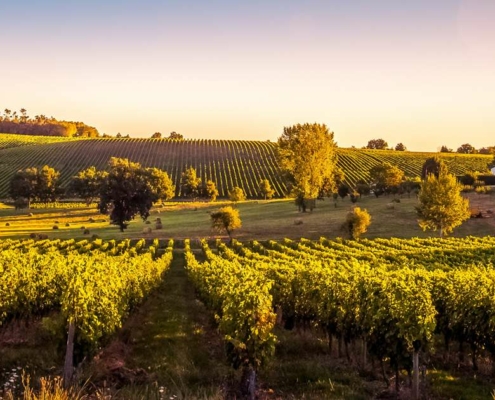 Bordeaux – drinking some of France's best wine
It would not be right to talk about Southern Europe's stand-out wine regions without including the Queen region of Bordeaux, home of the most sought-after and expensive red wines in the world. The Bordeaux wine region has 57 appellations, with about 7,000 wine-producing chateaux and 13,000 wine growers! Bordeaux's reputation as a great wine region rests on its most superb reds, legendary and long-lived wines made by historic French wine estates which improve for several decades. The Romans cultivated the first vines here, so the history of wine-making along the Garonne river is rich indeed! If you're looking for further insight and inspiration, why not take a look at our Grand Wine Tour of Spain & France to see our carefully chosen Bordeaux wine routes.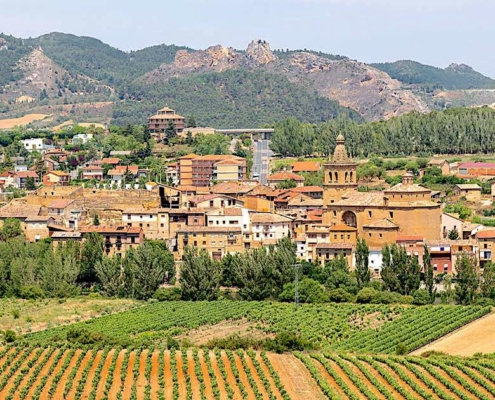 La Rioja – the must see wine region of Spain
Located partly within the Basque country, la Rioja is known for its rich reds generally made from the native Tempranillo grape. This Spanish wine region is not only known for its sophisticated red wines, but also an array of surprising whites, including some fine barrel-fermented and oak-aged styles and roses. Along with the Priorat wine region, la Rioja also has DOC classification; the only two Spanish wine regions that have been granted this prestigious wine category. Much like the wine destination of Bordeaux, la Rioja has had vines growing on its landscape for 2000 years, thanks to the Romans. La Rioja wine destination is worth a visit on your next wine tour not only because of the delicious array of wines available, but also because the scenery is spectacular. The la Rioja landscape is a flat plain of thousands of vineyards, on either side of which rugged mountains overlook the valley and towns below. If you are fortunate enough to plan your wine tour here for fall, not only will you be greeted by grape harvest season, but the honey and auburn coloured vines are sure to lure you in for more wine tastings! See our Essential Wine Tour of Spain & France for ideas!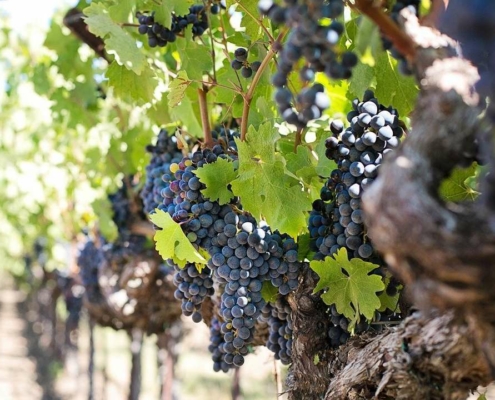 Ribera del Duero – home of the most exclusive Spanish wineries
If you are a fan of the Tempranillo grape, then Ribera del Duero is another wine destination which should be on your list. Here you will taste the more modern, full-bodied and slightly more sophisticated of Spanish Tempranillo wines, as Ribera del Duero's wine-makers love to experiment and push the envelope of wine-making tradition, defining their individual style. Part of Ribera del Duero wines' uniqueness is due to Tinto Fino (the local name for Tempranillo), but other grapes are grown here, such as Merlot, Malbec and Cabernet Sauvignon. The most mythical and inaccessible Spanish wineries are here, laid along the flat expanse of Spain's legendary Ribera del Duero Golden Mile. If you're keen to explore more of Spain's wine regions, why not take a look at our Wine Lovers Tour of Spain for ideas and inspiration?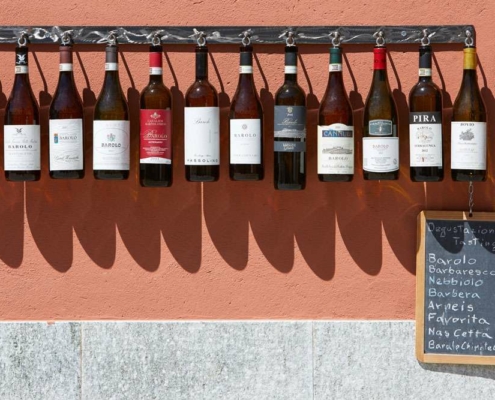 Barolo & Barbaresco wine regions – amazing Italian red wines
Not as well-trod as Tuscany, but with scenery that is just as spectacular is the Italian wine region of Piedmont. Here, wine-making is an activity which dates back 2500 years! As far as wine is concerned, the Piedmont has more DOCGs and DOCs than any other Italian region, and is challenged only by Veneto and Tuscany for the top spot among Italian wine regions. Piedmont is a region which has identified its star grapes, while continuing to experiment with new varieties in the background. There are several areas within the region worth a visit, but the two top wine destinations would have to be Barolo and Barbaresco. Located a mere 20kms apart, these two towns produce some of the best and most sought-after wine in the world. But don't be filled into thinking the wines produced taste similar! The star grape of these wines is Nebbiolo, prized for its rich anise aromas and mouth-drying tannins, but Barolo wines are much higher in tannins than the softer Barbaresco wines. Barolo's colour is a pale garnet, but its bold flavours and high alcohol content can be compared to the wines of Bordeaux. Enjoying wine and food is synonymous with Italian culture, so if you want to delve deeper into Italian wine destinations, Barolo & Barbaresco, home to great truffle and other Piedmond delicacies, to be savoured in relaxing rural setting, away from Tuscan crowds, are both a perfect place to start. To continue with rural vibe, but with amazing sea views too, you could easily combine Piedmond with the nearby Cote d Azur and Provence villages, home to great wines, delicious food and amazing views. Take a look at our Food, Wine & Culture Tour of Italy and France for further inspiration.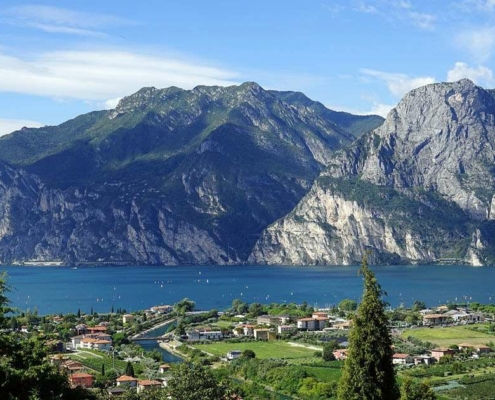 Valpolicella wine region – sip the best Amarone with friendly wine-makers 
Located in northeastern Italy's Veneto wine region, Valpolicella is another 'wow' of a wine destination. This winemaking area is nestled against the low mountains of the spectacular Dolomites and a stone's throw away from Italy's biggest lake of Garda; which means the temperature for vines is kept more constant despite the nearby mountains.  It's not hard to understand why this wine destination is beloved, given the easy-drinking appeal of Valpolicella's reds, coupled with the prestige of its powerful and intensely flavored counterpart Amarone della Valpolicella. The valley also produces white wines – both dry and sweet – under the various Soave titles. The grape varieties used to make Valpolicella are Corvina, Corvinone, Rondinella and Molinara. Corvina is understood to be the finest of the four varietals, and is also the most traditional. Our Authentic Italy Bespoke Food & Wine Tour takes in the Valpolicella rural and picturesque wine destination, as well as the villages of Barolo and Barbaresco.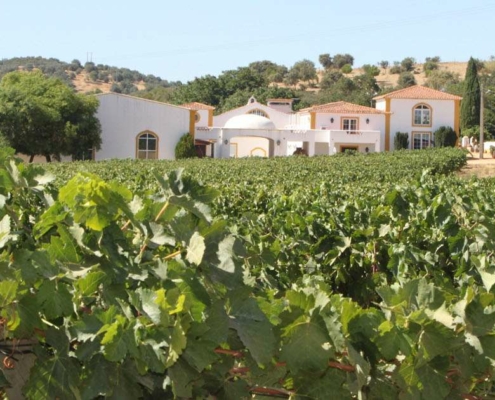 Alentejo – up-and-coming bold Portuguese wines
The Portuguese wine region of Alentejo is sun-drenched with low rolling hills of wheat, even hot temperatures, cork and olive groves, which covers ⅓ of Portugal.  There are many progressive and modern wineries here making red wines that offer generous fruit and mocha flavors with refined tannins from careful wood aging strategies. White wines from the Alentejo range are medium-bodied refreshers to full-bodied, similar to Chardonnay. Portugal is an often overlooked destination for a European vacation, but its depth of culture and varied landscapes, proximity to the sea and sunny weather make it an ideal country for exploration. Wines of Alentejo were born when (you guessed it!) the Romans settled here. (they really did love their wine) In recent years the Alentejo region has become a wine destination to those seeking a very authentic and pared-back wine vacation; as Portugal offers an idyll away from the typical hustle and bustle of holiday-seekers in France and Italy. Alentejo red wines are typically blends, often made with Tempranillo as well as native Portuguese grapes of Trincadeira, Castelão, Alfrocheiro and Alicante Bouschet. Our Independent Wine & Culture Tour of Portugal will inspire you with the wine destination of Alentejo as well as the other wine destinations that Portugal offers.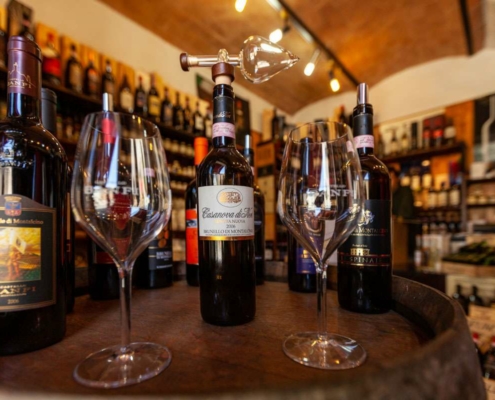 Montalcino & Montepulciano wine regions -the belowed not to be missed classics
Tuscany is home to Italy's most scenic vineyards, verdant rolling hills and likely the country's best known wine internationally, Chianti. But as I mentioned already, there is much more to southern European wine destinations than this one! Tuscany is Italy's most ancient wine-producing region, starting with the Etruscans in the 8th century BC, and its wines are often blends that incorporate its native Sangiovese grape. Sangiovese produces tannic, acidic wines that span a range of flavors depending on the local terroir: from earthy to fruity. The towns of Montepulciano and Montalcino are separated by 30km at the edge of the Val d'Orcia, but both wine destinations are upheld for their wines made from the Sangiovese Grosso grape. 
Here in this majestic and sweeping rural landscape of Italy, you can roam from winery to wine bar; quaffing and tasting the intricacies of the local drops. Brunello di Montalcino is made with 100% Sangiovese grapes and has Italy's highest DOCG classification.  Vino Nobile di Montepulciano, on the other hand, is made with 70% of Sangiovese grapes, Canaiolo Nero for up to 20% and the remaining part other locally grown varietals. Despite being regarded as 'easy-drinking', Sangiovese is a savoury wine which has elements of cherry and oftentimes, tomato. Both Montalcino and Montepulciano wine destinations are the perfect relaxing addition to your next Italian vacation, see our Wine Tour of Italy – Campania & Tuscany for more info to whet your palate!
So there you have it, the top 10 not-to-be-missed wine destinations in Southern Europe for your 2021 wine tour!
Our specialist wine lovers' tours in Spain, Portugal, France & Italy  will take you to the best wine producing regions in Europe, covering some of the most famous names, as well as the incredible and lesser-known in the wine-making world! These spectacular wine regions take wine making very seriously, so you know you're in great hands on your European wine tour with us! Take advantage of our extensive wine expertise and discover the most fascinating and delicious wines in Spain, Portugal, France and Italy on your private wine tour with us!
https://www.gourmandbreaks.com/wp-content/uploads/Slider_wine_destinations_southern_europe.jpg
630
1500
admin
https://www.gourmandbreaks.com/wp-content/uploads/GourmandBreaks_v12.png
admin
2020-11-23 14:40:07
2020-11-23 15:06:47
10 best wine destinations in Southern Europe for 2021