DO Wines Spain – Rioja Spanish Wine D.O.Ca Region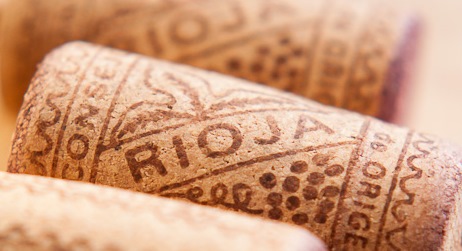 Our Gourmand Breaks DO the Vineyards series is covering some of the great Wine Regions of Spain.
Quality Spanish wines are classified using a system based on the "Denominación de Origen" or "DO", designated origin, which determines where each wine has been produced. Spanish wine laws created the "DO" system in 1932 and it was later revised in 1970. In addition to the "DO" system in Spain there is also the Denominación de Origen Calificada "DOCa" or "DOQ" in Catalan, a status for DOs that have a consistent track record for quality. There are currently only two DOCa/DOQ regions in Spain: Rioja and Priorat.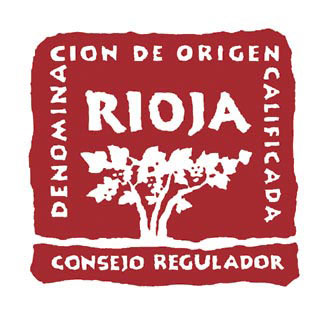 Located partly within the Basque country, Rioja  DOCa  Wine Region of Spain is perhaps best known for red wines and the Tempranillo grape. The Rioja Spanish Wine DO Ca region's red wines cover many different styles from young wines through to more sophisticated wines which are capable of many years of cellaring – proving the versatility of Tempranillo. Some producers also offer white wines, including some fine barrel-fermented and oak-aged styles and rosés.  The best known of the Spanish wine DO regions, Rioja Spanish Wine DOCa carefully preserves its wine styles but interestingly there are some modern trends which are starting to show through.
Rioja Spanish DOCa wines are mainly aged according to strict specifications and not released until they are considered to be ready to be drunk, which is unique to this part of the wine world. Crianza, Reserva and Gran Reserva, the various ageing categories are indicated on the back label of each bottle. With an indication often given of other grapes which may have been utilised in the blend.   For example, Tempranillo is supported by Graciano, Garnacha and Mazuelo depending on the producer and even Cabernet Sauvignon occasionally. More especially in barrel aged wines, this gives Rioja Spanish Wine DOCa region wines their very distinctive style.  Not all Rioja Spanish Wine DOCa region wines follow the traditional age classifications and indeed some modern types of wines have more focus on a specific vineyard, reflecting the strong interest among producers to offer wines with distinctive local character.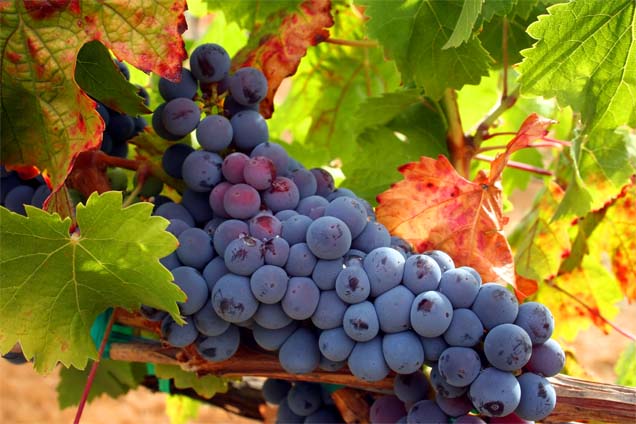 The first Spanish Rioja bodegas date from 1870-1890 but the region expanded dramatically and established its reputation at home and abroad during the 20th century. The early years of this century has a new wave of modern architecture appearing on the landscape and also for new cellars many metres under ground.  Wineries/Cellars designed by famous architects such as Santiago Calatrava and Frank Gehry now stand next to those with an historic background, making Rioja Spanish Wine DOCa region an incredible place to visit for wine, food, spectacular scenery and architecture.
The main towns on Rioja's wine routes include Haro, Labastida, Cenicero and Elciego, which all have a concentration of wineries with tours and tastings available.
Rioja Spanish Wine DOCa Region Principal Red Grape Varieties: Tempranillo (approximately 80% of all varieties planted), Graciano, Garnacha, Mazuelo. Other authorised red varieties: Maturana Tinta
Rioja Spanish Wine DOCa Region Principal White Grape Varieties: Viura, Malvasía, Garnacha Blanca. Other authorised white varieties: Maturana Blanca, Tempranillo Blanco, Turruntés, Chardonnay, Sauvignon Blanc and Verdejo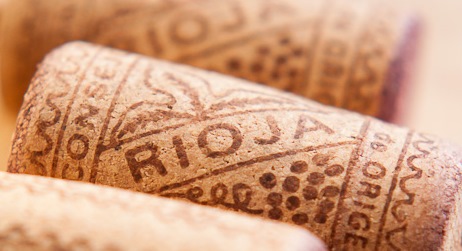 If you love Wine you can't miss the Wine Regions of Spain!
Join us on a Private Wine Tour of Spain like our Wine Lovers Tour of Spain of Portugal to explore the Ribera del Duero, La Rioja, Priorat and Penedes Wine Regions of Spain and enjoy expert  guided visits to some fantastic wineries and taste some great Spanish wines.
Just some of the wineries you might visit in the La Rioja DOCa Wine Region of Spain are:
Marques de Murrieta 
Miguel Merino
Ysios
Roda
Torre de Oña
More from our Gourmand Breaks DO the Wine Regions of Spain:
https://www.gourmandbreaks.com/wp-content/uploads/rioja-cork.jpg
251
462
admin
https://www.gourmandbreaks.com/wp-content/uploads/GourmandBreaks_v12.png
admin
2015-01-09 16:15:52
2015-01-09 16:15:52
DO Wines Spain – Rioja Spanish Wine D.O.Ca Region