The MICHELIN Stars are on their way – Spain 2015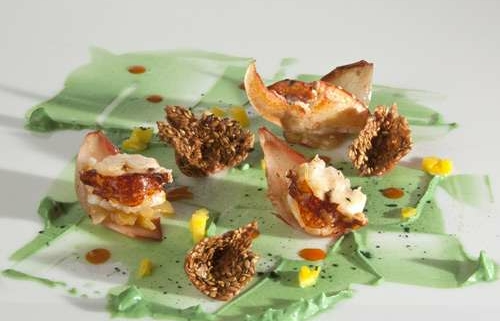 November sees the air temperatures lowering in Spain, but in the kitchens the heat is definitely  on as mid-month the much anticipated Michelin Guide for Spain and Portugal 2015 is to be presented revealing the Michelin Starred Restaurants for Spain and Portugal for 2015.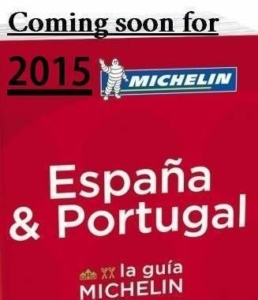 This year's ceremony will be presented from Marbella, on the 19th of November 2014, at the Salón Real of the Hotel Los Monteros.  We'll keep you updated on the results of the New Michelin 2015 restaurant guide to Michelin Starred Restaurants in Spain and Portugal, but, in the meantime, there is a lot of speculation around and many chefs hope, not only for extra stars but to hold on to the ones they've got!
Last year saw DiverXO joining the Michelin 3 star restaurants in Spain list bringing the total up to 8. El Portal del Echaurren and M.B. joined the Michelin 2 star restaurants in Spain list bringing the total to 17.  Michelin 1 star restaurants in Spain are rife and the list is long but a total of 20 NEW Michelin 1 stars were awarded to Spain for 2014.
But what's in store in the Michelin stars restaurant world in Spain for 2015?
Barcelona is still shooting for that 3rd Michelin starred restaurant! Will the talented Jordi Cruz, with his Michelin 2 star restaurant ABaC, produce the goods to give the city of Barcelona its first Michelin 3 star restaurant ?
And, what about Mugaritz in the Basque Country?  Year after year it fails to be recognized with the top Michelin star honor. Seem strange? Well, it has been considered one of the World's best restaurants since 2006 by the prestigious Restaurant Magazine!
Mugaritz, in the hands of Andoni Luis Aduriz, is currently ranked the sixth best restaurant in the World behind Dinner (London) in 5th place, Eleven Madison Park (New York) in 4th , Osteria Francescana (Modena) in 3rd ,  El Celler de Can Roca (Girona) in 2nd and  Noma (Copenhagen) in the Number 1 spot.
Mugaritz earned the first Michelin star in 2000 and, five years later, in 2005, the prestigious Michelin Guide awarded the second one. Maybe this restaurant is going up in multiples of 5 and now, 10 years since the last Michelin Star, Mugaritz may finally get that 3rd Michelin star!
Paco Pérez, too, is a hopeful for a 3rd Michelin Star as he looks to promote at least one of his Michelin 2 star restaurants by Paco Pérez – Miramar in Llançà and Enoteca in Barcelona – and our bet, shhhhhh, is on Miramar which has been a Michelin 2 star restaurant in Spain since 2010.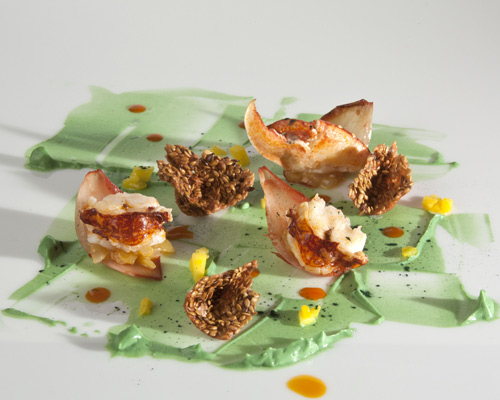 In the run-up to the presentation of the Michelin Guide to Spain and Portugal 2015 we'll be showcasing some of the Best Michelin starred Chefs in Spain, if not the World, with our own Pre-Michelin Starred Restaurants 2015 SuperChef Series by Gourmand Breaks – An insight into the world of some of the current Michelin 3 star and Michelin 2 star chefs in Spain!
Here's a recap of the current Michelin 2 and 3 star restaurants in Spain:
The 8 Wonders of Spain – Michelin 3* restaurants 2014 (in alphabetical order)
Akelarre. Pedro Subijana (Guipúzcoa)
Arzak. Juan Mari Arzak (Guipúzcoa)
Azurmendi. Eneko Atxa (Vizcaya)
DiverXO. David Muñoz (Madrid)
El Celler de Can Roca. Joan Roca (Girona)
Martín Berasategui (Guipúzcoa)
Quique Dacosta (Alicante)
Sant Pau. Carme Ruscalleda (Barcelona province)
Michelin 2 Star Restaurants in Spain for 2014 (in alphabetical order):
Abac. Jordi Cruz (Barcelona)
Atrio. Toño Pérez (Cáceres)
Calima. Dani García (Marbella)
Casa Marcial. Nacho Manzano (Asturias)
El Club Allard. María Marte (Madrid)
El Portal. Francis Paniego (La Rioja)
Enoteca. Paco Pérez (Barcelona)
La terraza del Casino. Paco Roncero (Madrid)
Lasarte. Martín Berasategui. (Barcelona)
Les Cols. Fina Puigdevall (Girona)
M.B. Martín Berasategui (Santa Cruz de Tenerife)
Miramar. Paco Pérez (Girona)
Moments. Raül Balam (Barcelona)
Mugaritz. Andoni Luis Aduriz (Guipuzcoa)
Ramón Freixa (Madrid)
Santceloni. Óscar Velasco (Madrid)
Sergi Arola Gastro (Madrid)
We'll keep you posted with the results of the Michelin Guide Spain 2015 on the 19th ! In the meantime, we'll be running our pre- Michelin Stars Spain Super Series – An insight into some of the best Michelin 3 star and 2 star chefs in Spain, by Gourmand Breaks.   "Bon Appetite!" and Good Luck chefs!!

With Spanish Chefs taking the World by storm, now is the time to visit Spain with 10% of the World's Best Restaurants and numerous Michelin starred Restaurants!  On one of our Private Food, Wine and Cultural Tours you can indulge in the Best Michelin Starred Restaurants in Spain.  Contact us for your personalized quote.
https://www.gourmandbreaks.com/wp-content/uploads/lob-1.jpg
400
500
admin
https://www.gourmandbreaks.com/wp-content/uploads/GourmandBreaks_v12.png
admin
2014-11-06 10:22:09
2021-01-22 15:45:20
The MICHELIN Stars are on their way – Spain 2015