DO Wines Spain – Jerez Spanish Wine D.O Region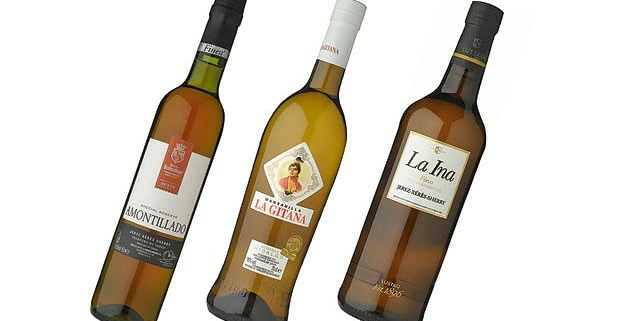 Our Gourmand Breaks DO the Vineyards series is covering some of the great Wine Regions of Spain: Ribera del Duero, Priorat, La Rioja …… and now the Jerez Spanish Wine D.O. Region.  Located in the autonomous community of Andalucia the Jerez Wine D.O region produces world-renowned sherry.
Quality Spanish wines are classified, using a system called the "Denominación de Origen" or "D.O.", which in English translates as "designated origin", to determine where they were produced. Spanish wine laws first created the "D.O." system in 1932 and each "denominación" D.O. has its corresponding regional regulatory council or "Consejo Regulador".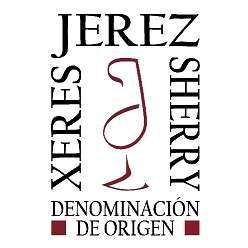 The Jerez Spanish Wine DO Region is based around the three Spanish towns of Jerez de la Frontera, Puerto de Santa María and Sanlúcar de Barrameda. All Spanish sherry producers source their grapes from the bright, chalky 'albariza' soils of Jerez.   The main sherry grape in the Jerez Spanish Wine DO Region, Palomino, thrives in the vineyards here alongside the other two key grapes – Pedro Ximénez, which makes a rich, black, raisiny wine for blending and treacle-like dessert wines and Moscatel which makes a lighter dessert wine.
Before the phylloxera infestation in 1894, there were over an estimated 100 grape varieties used to make Sherry in Spain but now there are only three white grapes grown for Sherry-making:
Palomino: the dominant grape used for the dry sherries. Approximately 90 per cent of the grapes grown for Sherry are Palomino.
Pedro Ximénez: used to produce sweet wines. When harvested these grapes are typically dried in the sun for two days to concentrate their sugars.
Moscatel: used similarly to Pedro Ximénez, but it is less common.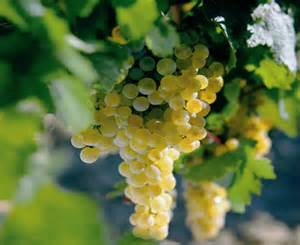 Spanish Sherry wines in the Jerez Spanish Wine DO Region mature in large 500 litre barrels made of oak, which are arranged in three row high 'soleras'. The young wines are poured into the top row and wine is then transferred downwards enabling the fresher wines to blend with those of more maturity and a consistent style for each bodega year after year.
The wines in the Jerez Spanish Wine DO Region fall into three broad categories: Very dry Manzanillas and Finos to  richer amber and mahogany coloured Amontillados, Olorosos and the rare Palo Cortado style. Sweeter sherries include pale cream, medium and cream. Finally there are natural sweet sherries which are made from the Pedro Ximénez and Moscatel grapes. The alcoholic strength of sherries ranges from 15.5˚ for the lightest styles (Manzanilla and Fino) to 22˚ for sweeter wines.
In the Jerez Spanish Wine DO Region there is a long association with the UK,  where sherry has been enjoyed for over 400 years, indeed many names of the original English, Scottish or Irish sherry shippers can still be seen in the industry today.
Jerez Spanish Wine DO Region principal  Grape Varieties:  Palomino, Pedro Ximenez, Moscatel.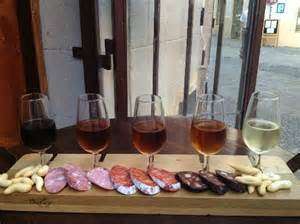 If you love Wine you can't miss the Wine Regions of Spain!
Join us on a Private Wine Tour of Spain and enjoy expert  guided visits to some fantastic Spanish Wine Regions and wineries and taste some great Spanish wines.
Just some of the great wineries you may be visiting in the Jerez Wine Region of Spain:
Lustau – boutique sherry winery, 15 min walk from the station, In 2013 they won the Best Sherry of the World Award in IWSP International Wine and Spirit Competition.
The House of Sandeman Jerez – Sandeman's Sherry Visitor Centre is in a perfect location, close to the Royal Andalusian School of Equestrian Art in the heart of the city of Jerez de la Frontera, in the south of Spain.
Gonzalez Byass Winery – The Gonzalez Byass collection of Vintage Sherries are amongst the rarest wines in he world. The founder was mentored by his uncle, who was affectionately known as Pepe, and what is now the world's best-selling Fino was named after him – Tio Pepe ("tio" being Spanish for uncle).
More of our Gourmand Breaks DO the Wine Regions of Spain series:
https://www.gourmandbreaks.com/wp-content/uploads/Jerez-Sherries.jpg
388
620
admin
https://www.gourmandbreaks.com/wp-content/uploads/GourmandBreaks_v12.png
admin
2015-03-04 09:22:52
2020-10-27 11:29:35
DO Wines Spain – Jerez Spanish Wine D.O Region